London-based DJ and intuitive movement guide FYI Robyn showcases her healing approach to music through a mix that is introspective, giving yourself a moment to lose yourself within the deep rumbling bass, ecstatic beats, chants and natural textures.
Over the last few years, Robyn has been exploring the connection with music and wellness more, with movement an integral part of her daily routine and practice. This has led to the launch of two projects, Bodily and In Zenith which are both held within community spaces and focus on bridging those two worlds of music and wellbeing together. Bodily is focused on intuitive movement, a practice which helps people connect through their inner and outer worlds. Robyn describes it as a 'movement meditation practice that aids in releasing stress, anxiety, depression, and cultivates pure bliss, elation and a deep connection with ourselves and our surroundings'. This was incorporated into the debut In Zenith event last month – a new event series in collaboration with Holistic Coach and Yoga Teacher Sophie. Referred to as a day retreat, the event featured three key experiences across the daytime, with space to relax and connect in between activities. The activities included Kundalini, a Cacao Ritual + Sound Journey and an Intuitive Movement session led by Robyn. In between these, there were DJ sets from Alicia, Kincaid, Stone and Robyn. I was lucky enough to attend the event and it felt like something I had been longing for within the underground music world – a place to experiment, connect with yourself and others, whilst not having to feel like you need to be under the influence – it was a really beautiful day and looking forward to having more of those experiences. 
With all of that mind, alongside the mix we spoke to Robyn about Bodily and In Zenith, how she started bringing both worlds together and what she hopes people take away from these experiences.
Alongside DJing, you run two music and wellness related projects – In Zenith and Bodily – what motivated you to explore the connection between music and wellness? What is your personal connection to the two?
Both have been key pillars and important aspects of my life and happiness for as long as I can remember. They started as separate interests, but over time I have identified the connection and natural parallels between them.
Every class, wellness workshop, holistic experience you go to music, singing or some form of sound is a key aspect to the experience, whether that's directly or indirectly. Music is one of the most ancient forms of healing, it acts as a medium for processing emotions, trauma, and grief and can also be utilised as a regulating or calming agent for anxiety or for dysregulation.
Given that my life is immersed in electronic music, I naturally became curious about exploring holistic experiences with more underground electronic music styles and genres. I hadn't personally ever seen or experienced a wellness workshop with DJs playing this sound of ambient and electronic dance music, and given how big the community around this sound is – and the fast growing desire for wellbeing –  I thought it could be a really interesting space to explore. It's been incredibly heartwarming and affirming to see how many people are resonating with this approach.
What does wellness mean to you?
'Wellness' goes far beyond a yoga class, a meditation, ceremonies, eating healthily, I believe it's how we live and our day to day lives that is our truth. It's how we integrate all of this into our everyday life. Wellness is having harmony between physical, emotional, social, spiritual, and intellectual aspects of ourselves. We often talk about mental or physical health, when really they are symbiotic. Health is health, health is whole.
Do you have a daily routine? If so, what's included in this?
My days are unpredictable so I do find it hard to keep a religious daily routine. I always make sure I commit to one holistic activity every day though, whether that's meditation, yoga, run, or breathing techniques, I will always do at least one thing for myself. My favourite medicine is moving my body, so if I have the time during the day I will always prioritise thay. I do a lot of exercise, especially hot yoga, Bikram and more free flows.
I do have a pretty religious nighttime ritual, which is lighting a candle, laying on my shakti mat (if I'm at home) and journaling before bed to soothing ambient music. Often writing a small gratitude list or some nice reflections from that day.
If time is an issue, what's the one thing you have to make sure you do everyday?
Make my matcha (haha), that's a guaranteed morning ritual for me – I actually find the process very meditative and therapeutic.
Life can be busy and overwhelming, so I find it beneficial to have a few different tools that work for me, and some simple ones I know I can turn to easily depending on the situation, location, or my schedule. If I'm really tight on time, I honour myself by committing to just 15 minutes of something. I also try to exercise my mindfulness throughout the day in simple things. One exercise my life coach taught me is to stop for five seconds (stop and notice). S.T.O.P – Stop, Think, Options, Proceed.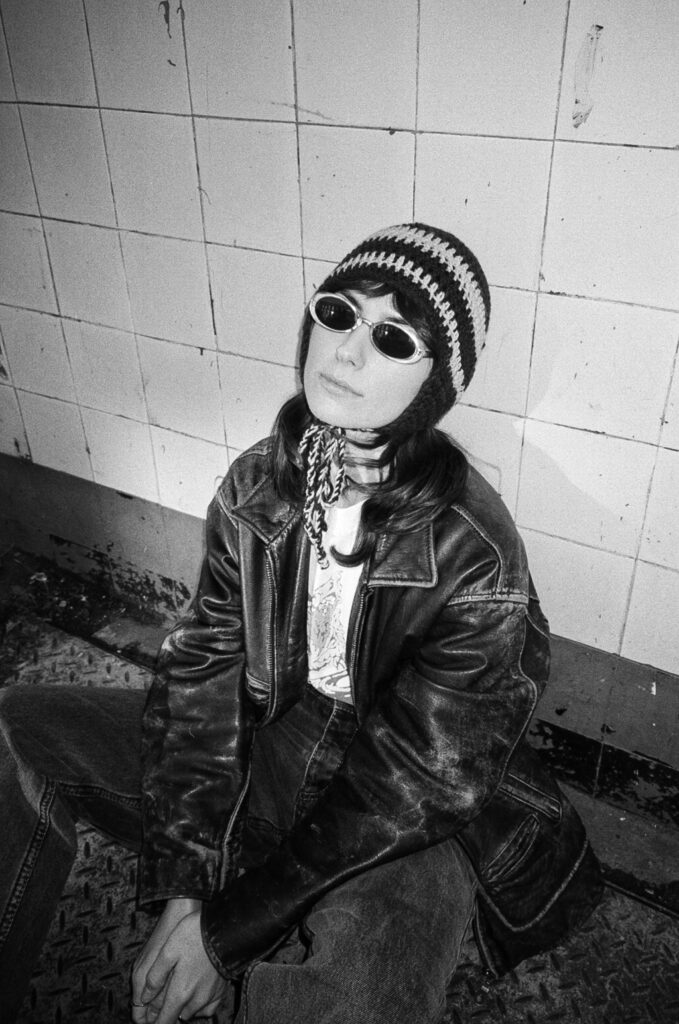 "Every class, wellness workshop, holistic experience you go to music, singing or some form of sound is a key aspect to the experience, whether that's directly or indirectly. Music is one of the most ancient forms of healing, it acts as a medium for processing emotions, trauma, and grief and can also be utilised as a regulating or calming agent for anxiety or for dysregulation."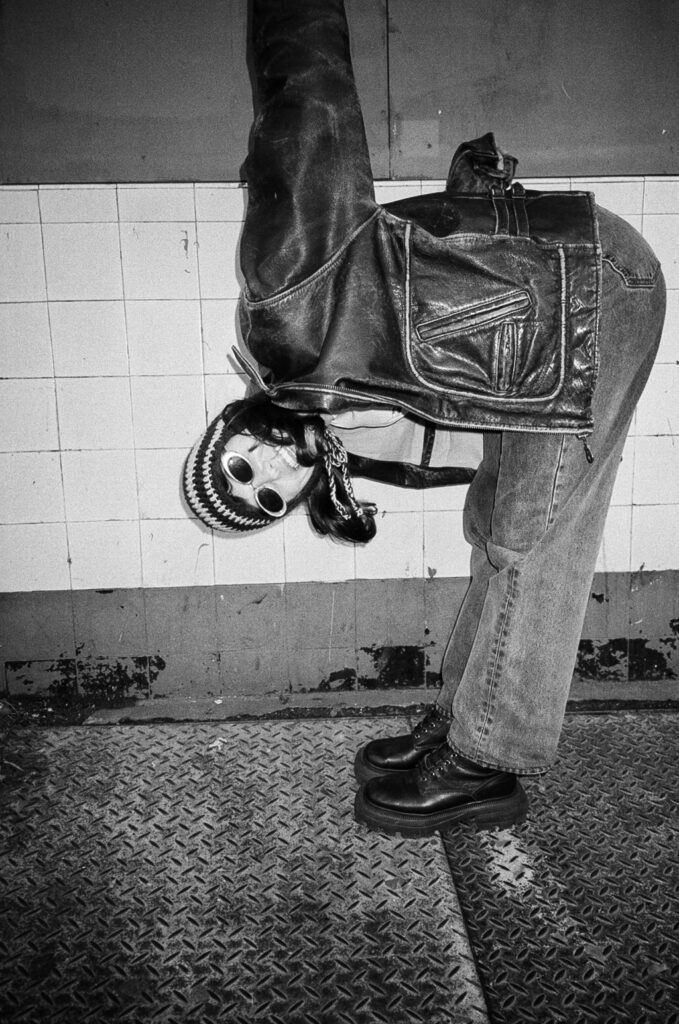 What has your journey been like navigating the music industry alongside wellness? What has been your approach to balancing the two? Were there any difficulties/challenges doing so?
Drinking and late nights are the biggest challenges for me. I find the lack of sleep due to gigs and clubbing really tough for my emotional regulation and mental health. I think going out is actually really important for wellbeing, to see friends, support artists, dance together, meet new people, get inspired by new sounds, these are all key facets of the industry, so I've had to find a sustainable approach.
What is working well for me is having boundaries. Picking and choosing when you party and when you take it easy – you can't do it all, well not and stay healthy.  It's just about knowing and honouring your limitations – and keeping up your self-care to recharge. Saying no to things is healthy, and it feels good! Sometimes I will go out and just drink water with natural highs, and other nights I will mindfully indulge – it's about the balance. I still go out enough, it's just with a shift in mindset and more of a sustainable approach. Having this more present and selective approach has actually helped me appreciate and enjoy things a lot more – and have more meaningful connections. I don't restrict or label myself to anything, that's not healthy for me either, I just listen to what my body needs, and I do that.
The phrase 'listen to your body' is thrown around a lot, and sometimes it can be a bit wishy washy to know what that even means. To me, it means taking the time to assess how my body is actually feeling and responding to situations, and being able to notice and feel the sensations of my body and nervous system.  Is my breath tight and shallow? How are my energy levels right now, are my emotions feeling regulated? Supposedly we know what we need within the first 3 seconds of a thought (your intuition), before the monkey mind gets involved. Sometimes I just say 3 – 2 – 1 outloud and then whatever comes out is usually the answer.
Community runs through everything you do – what does this word mean to you? What does community look like to you? 
People coming together to form a community is much more than collaboration. It's looking out for each other's best interests and working together, with common goals and passion at its core. A strong community is a place of opportunity and growth.
We learn and grow from human interaction. Living in a community can show us who we are and our values, and we can also constructively challenge each other on our ideas, thoughts on life, society, creative projects, and our existential understanding of ourselves. What I love most is how each person has something unique to offer, and everyone involved can benefit from that.
I started the MMM Community to connect with like-minded women in music who were going through similar mental health challenges whilst also navigating the music industry. I started Bodily to connect with music enthusiasts who want to experience music in a more present and conscious way. For me, life is about connection and our ability to thrive through coming together – which the pandemic really highlighted – and these communities I'm building facilitate that, and I hope they can do the same for others.
It's common to feel alone in the modern day world, especially in a city and an age where technology both connects us and separates us. Community can really benefit our well being and can increase our contentment in day-to-day life, which is why actively building community is really important. If we look back centuries, Community has played a significant role for survival, happiness and progression.
Bodily is an intuitive movement project mostly centred around dance – how did this begin? What was your first introduction to intuitive movement?
I used to be a professional dancer, so I've always had an understanding of how dance can be a highly rewarding and meditative experience when you enter a state of flow. State of flow meaning a feeling where, you become fully immersed in whatever you are doing and everything else melts away, you're completely focused on the task and in the zone. Research and many psychologists have said this is an optimal experience and state of mind for a person's happiness and overall mental health and well-being. I stopped dancing about 10 years ago after attending a highly renowned dance college because of its rigidity, rules, restrictions, superficial criticism and expectations. Last year in Mexico I had a deep reconnect with movement and all of its healing power. This was during a 5 Rhythms class, a dynamic movement practice designed to release the dancer that lives in every body, no matter what its shape, size, limitations, age or experience. I fell in love with dance again from this moment, and that was the birth of Bodily.
What does intuitive movement allow you to do? What does it serve you?
Rather than having steps or choreography to follow, intuitive movement allows the different tempos, time signatures and rhythmic patterns of the music to act as a different energy field in which you find your own expression. The practice allows genres and tempos to take on new meanings as they become a catalyst for experiencing all planes of emotions and consciousness. I want people to come to a Bodily class and be able to shake off any notion of self consciousness about their ability to dance or move, their appearance, their thoughts, anything holding you back. It's a chance to absolutely let loose, dance like we do at the peak moments in the club, and meet your most free, fluid and creative self – you can expect to meet different and sometimes unknown aspects of yourself as your unique dance unfolds.
The Bodily experience can also deepen our understanding and awareness of all of the different elements that make clubbing so euphoric – beyond substances and intoxication. When we find ourselves back in a club environment, we might find our sense of euphoria has greatly enhanced. The dance floor experience combines several key dopamine stimulants (the primary neurotransmitter behind feelings of pleasure and well-being); dancing aka exercise, social interaction, community, and of course, music.
Once we move and get our e-motions (energy in motion) flowing we encourage the release of  stress, trauma, anxiety and depression stored in the mind and physical body and in return cultivate bliss, elation and a deep connection with ourselves and our surroundings.
What do you hope to achieve through Bodily? Where would you like to see these workshops take place next?
My intention behind this club-like fusion of ecstatic dance, is to hopefully make this healing practice more appealing and accessible to a wider audience, specifically aimed at those engaged with the clubbing and underground music scenes. I'm already having an affirming response from music heads, newbies and from those who would have normally shied away from a practice like this. I see places such as electronic dance music festivals and underground music spaces really benefiting from hosting practices like these.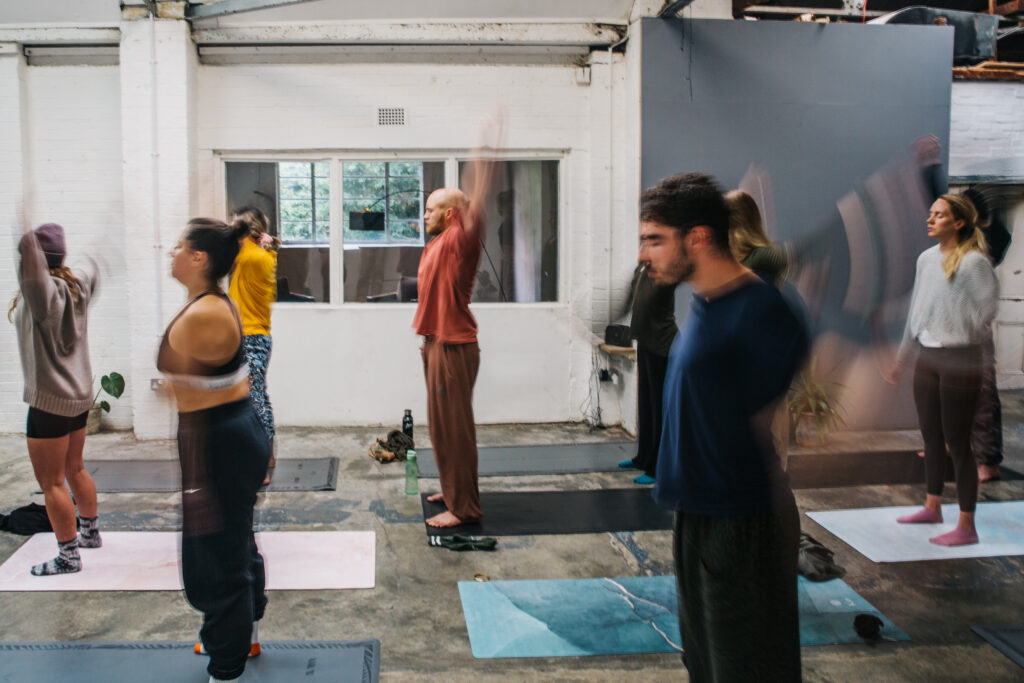 I was lucky enough to attend the first In Zenith event which is a new project run by you and Sophie – could you explain to our readers what In Zenith is and what motivated you to start this event?
In Zenith is a day-retreat concept with inclusive holistic activities and well-being workshops soundtracked by DJs and underground music. It's a fusion of mine and Sophie's personal practices, Kundalini and Bodily, combined with other workshops, practitioners and artists. In Zenith has a similar mission statement to Bodily.
There's a real synergy and power in conscious collaborations. Sophie has been one of my greatest teachers (and friend) for many years. Her experience, taste and vision within underground music and wellness is harmonious with what I have also been working on developing. So In Zenith became a natural progression from the conception of Bodily and the community retreat I ran in summer.
The music world has always been a place where people can go to find happiness or channel their sadness, music is as healing space, so we're just exploring that in different ways and collaborations, in different spaces, in different venues, in different places, sometimes experimental but always with a respect for traditions and science behind these practices, we're very passionate about that.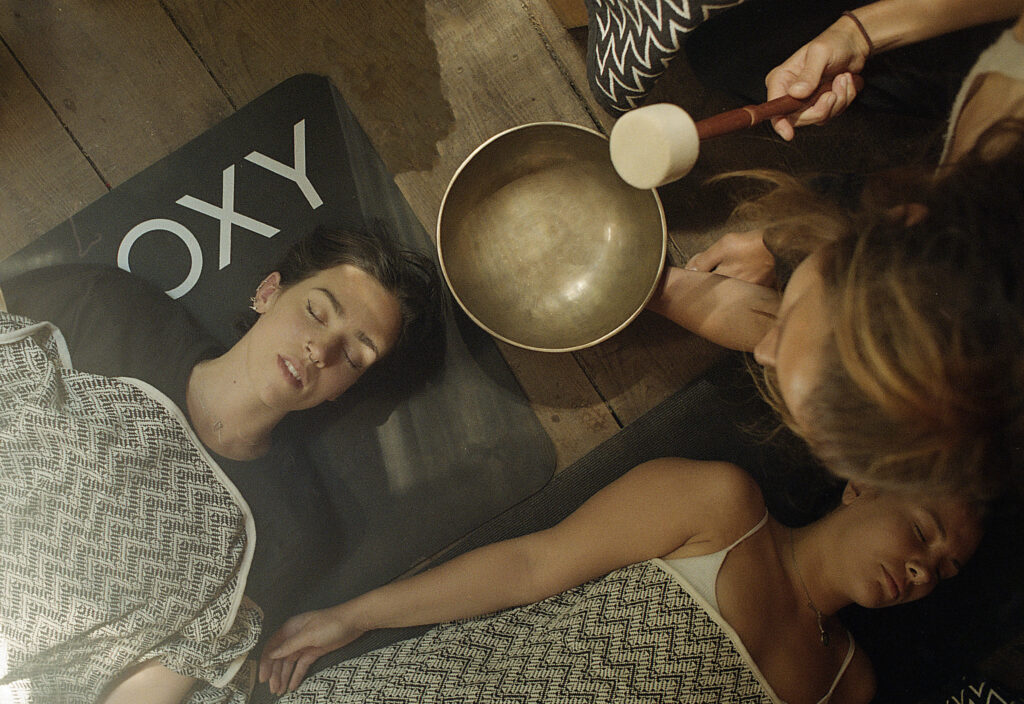 What do you hope people take away from In Zenith?
In Zenith is a space of curiosity and exploration. Each event curates a different experience, depending on which workshops and facilities are collaborating. Our intentions are to fuse the worlds of music and wellness without compromising on the quality of either – we feel combining them together in this way can really increase the experience and compliment one another. In Zenith provides a space and tools for people to cultivate a deep connection to themselves, to others, to consciousness, and access a state of holistic balance & personal empowerment.
What do you have lined up next for these two projects?
We're always learning more as we're growing and evolving and, and we're going to keep creating from the heart with passion. We already have some really exciting things lining up for 2023 that we're really stoked about, including a few festival pop ups in the pipeline. I'm also doing a Bodily collaboration with Madam X in January and I'm in talks with Percolate about an In Zenith event at their new venue Ton Of Brix.
We're seeking to collaborate with other artists and holistic practitioners who are aligned with this ethos, and who come from the music world and have transitioned into wellbeing – or vice versa – we are inhabiting this crossover between electronic music and wellbeing. So anyone who resonates or is curious please reach out!
You can catch FYI Robyn at the next edition of Terra Obscura in collaboration with 3XL this Saturday 3rd December at Ormside Projects, London – buy tickets here and supporting Squarepusher at HERE on the 10th December – tickets here.