At 909 we like to present talent that exude personality and musical prowess. Our audiophile curiosities often leave us nosing around sub genres and back-catalogues, anticipating the fresh sound you've been unknowingly longing for. When it came to our attention that a friend was to begin throwing parties in London we were absolutely drooling for information. DJ Winggold (real name Charles) presents 'Unbound', an intergalactic phenomenon due to push musical boundaries within modern club culture. We troubled him for some answers surrounding this hugely exciting project.
Hey Charles, prior to Unbound where did your musicality sit? Were you always fond of electronic music or did it stem from elsewhere?
I've always had a really eclectic taste, growing up on a steady diet of R&B in my childhood and then having pop-punk and indie folk as the first scenes I properly got into. I then moved on to Borgore-style dubstep and D&B after going to those utterly ridiculous under-18 raves when I was a teenager. After dubstep reached the peak of its brostep phase, I started to get into stuff like Burial and then branched out from there. One artist that really kickstarted my love of electronic music is the legend that is Rustie – his album Glass Swords is one of my favourites of all time and really showed me the variation that could be found within electronic music.
I got into techno around two and a half years ago, in a huge, all encompassing way – so much so that it compelled me to start a club night alongside my demanding day job! After diving head first into the world of techno, I eventually moved away from 4×4 electronic music and had my love for electro borne from the discovery of Helena Hauff (ofc). Now that I've immersed myself in the world of dance music, I listen to such a wide range of different genres and have such an appreciation for the numerous sub-genres.
You hosted Umwelt, Dyad and Freerotation's very own Leah Floyeurs for your first installation of the Unbound series. What was your thinking when curating this line-up?
I wanted to have a varied range of artists to show the diversity of the Unbound music policy and the lack of boundaries we see between genres whilst also putting together an incredibly heavy lineup. I like my techno hard and pounding and I wish for the line-ups to represent diversity. I consider techno to be the beating heart of the project so I got Dyad to close as a statement.
With Umwelt, I discovered him whilst voraciously tearing through all the electro I possibly could and was really impressed with his production and how varied his sets were; I felt like his style of playing and the way he mixed acid with electro and techno was a great example of what I wanted Unbound to represent. He's a booking that I'm immensely proud of – he's had some awesome bookings and is playing quite regularly with Helena Hauff so I think it shows that I have got my finger on the pulse.
With Leah Floyeurs, she  is hands down one of the best DJs I've ever seen, so when I saw her playing at a friend's party, I instantly knew that I had to book her – she plays such a wide range of stuff and also perfectly encapsulates what Unbound is about!
Tell us a little about what Unbound represents, how do you portray yourself in the production and the bookings?
I set up Unbound after going through a painfully tough time so see it as extension of myself and all my thoughts – I see it as more than just a club night and have built up a whole load of interlinked concepts within. For me, design and production plays as important a part as the music, so the theme for each night will change, loosely sticking to a space/alien aesthetic – I have an overactive imagination so see this as my chance to let it run riot!
With the music policy, I've made it as loose as it possibly can be, since I listen to such a wide range of music, I don't see why I should constrain myself. Where the first night was really heavy, I want future nights to explore more across the spectrum, hence the booking of Simo Cell for the second night. The open-minded approach to the music is symbolic of the mindset I want to spread to people in general, where they have an 'Unbound mindset' in which they're more open-minded and less individualistic thus being more compassionate. I have a strong connection to my Christian faith so want to spread those ideas of compassion and love to others.
A large part of it is also inspiring people and getting them to look inwards and believe in themselves so that they can fulfil their potential – I think it's too easy to get stuck in the grind of life so want people to look beyond that, seek more fulfilment in life and just have fun, taking things less seriously as a result.
Londoners are spoilt for choice in terms of parties these days, do you feel the saturation of electronic music nights will put pressure on smaller events such as yourselves?
It's an interesting one since a lot of people say that London nightlife (and nightlife in the UK as a whole) is dying – I think it's true in some respects but, in terms of the sheer number of promoters putting nights on, the scene is incredibly healthy in that sense. I feel like there's definitely a lot of pressure on smaller nights – it's hard to be heard amongst all the noise and even more so when there are loads of more established promoters with bigger budgets.
I think the way to go about it is to really find something that will make you stand out, whether that be the visuals, the venues you use or the music policy. Once you've got that, it's all about building a following and slowly getting the word out in order to get regulars. I want to build Unbound as a community and have a strong belief that quality speaks for itself and that in-turn will draw the right people in.
Do you imagine Unbound to remain as an exclusive London based party or would you like to expand to other cities? If so, where and why?
As a born and bred Londoner, I love the fact that I'm putting events on here and contributing to the scene but I definitely see Unbound eventually expanding to other cities. I see it as more of a movement than anything so do eventually want to spread the Unbound mindset as far as I can.
Growing-up, I had quite a London-centric viewpoint but I've grown to appreciate other cities like Bristol, Birmingham and Manchester. I really respect the scenes they have there so would love to make my mark before one day looking further afield – there are a lot of cities worldwide with thriving nightlife cultures. In particular, Barcelona and Amsterdam are two places I'd eventually love to make my way over to since they're two cities that I love.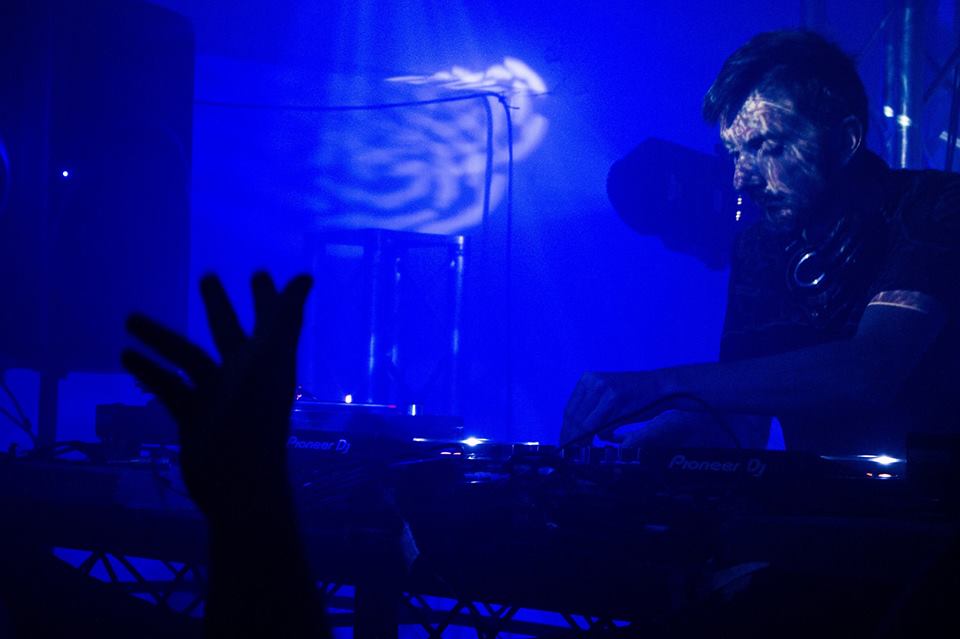 What can we expect to see at future Unbound events? Where do you see the party progressing from here?
The only thing that people should learn to expect from an Unbound event is the unexpected – I like keeping people on their toes and am looking forward to continuously blowing people's minds with production that is unlike anything out there paired with incredible lineups. I'm really excited to keep playing around with the design as I find that creativity begets creativity, meaning that I'll have more inspiration as time goes on.
On the music front, I see Unbound continuing to champion those boundary-pushing underground artists who are making a splash. I eventually want to get to the point where an artist playing an Unbound party acts as a seal of approval – though being a promoter is tough, I see it as an opportunity to help shape dance music culture and bring attention to talented artists.
Which artists inspire your creative endeavours, electronic or otherwise? Are there particular musical personalities?
Ooh, good question. The honest answer is 'far too many'; I draw inspiration from everything around me in that all the artists I adore inspire me in some way. Within electronic music, I'm particularly inspired by Robert Hood, DJ Stingray, Objekt and Drexciya (in addition to Rustie!), all for different reasons. Robert Hood because of his status as a pioneer but also because of his position as someone in the scene who remains a strong Christian, Stingray and Objekt because of their 'anything goes' attitude and are absolutely smashing it (Objekt's Djing style in particular essentially informs Unbound's music policy) and Drexciya 'cos they're absolute legends who built up this whole dense world with its own mythology.
I'm also really inspired by rap and the idea of knowing your worth and confidently presenting yourself to the world regardless of what they think – to that end, Kanye West is a huge inspiration (IMO, he's a genius who sometimes doesn't know when to stop talking…) as is Kendrick Lamar. Erm, also Frank Ocean, Bon Iver, A$AP Rocky, Solange, Donald Glover/Childish Gambino… I could keep on going for quite a while, haha.
We know you (like us) have a certain amore for electro, Perc made an interesting statement recently regarding replacing the 'token ambient' track on an EP with a 'token electro' track, seemingly poking at the hype caused around the regeneration of the genre. Would you consider the sudden rebirth of electro to be a 'fashion statement' of sorts?
Hmmm, so I think that statement is bang on the money as you are definitely getting people jumping on the bandwagon since it's the 'in' thing. However, I'd say that electro never really went away and was always there just bubbling under the surface – I think there are two factors linked to its resurgence. First of all, dance music as a whole has been shuffling away from straight 4×4 rhythms (see the reemergence of disco and the proliferation of 'world music' – whatever that means – in DJs sets) so it makes sense that, for techno fans who want more than a steady kick pattern, electro would catch on.
Secondly, I think you can link the rise of electro to the absolutely insane circumstances happening in the world right now. Given the Drexciyan/Underground Resistance themes of uprising and revolt, I don't think it's a coincidence that Helena Hauff and DJ Stingray's style of urgent, apocalyptic electro has caught on at a time when the world is in flames. It's music to soundtrack a revolution.
Ultimately, I feel like there are some artists who are just jumping on the wave because it's hot right now but, on the other side of the coin, there are some great artists who've been toiling away in the background for years who are finally getting exposure and I think that can only be a good thing.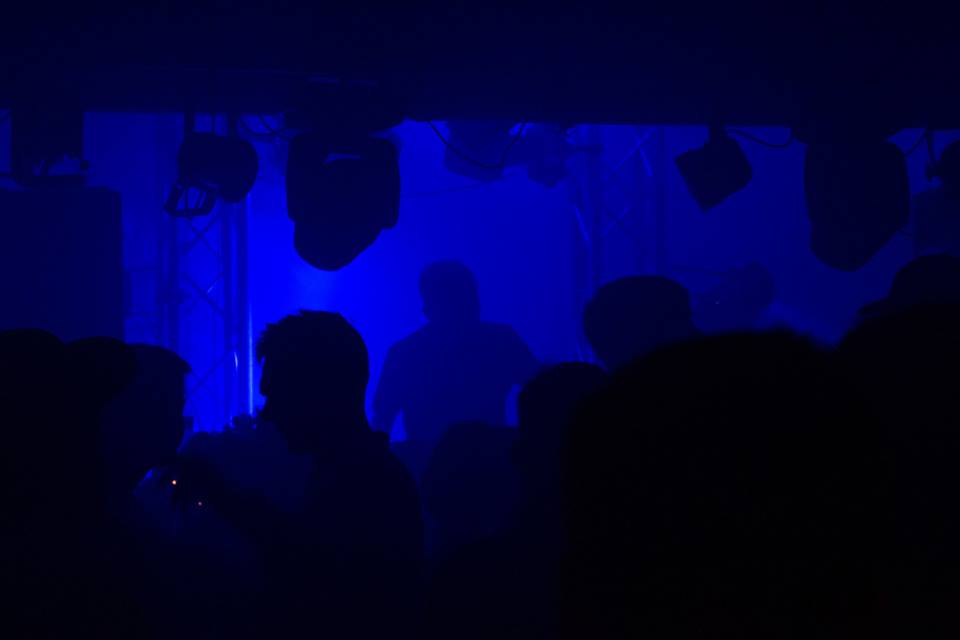 You will be taking the stand and debuting your artistic side at 002 under the alias 'DJ Winggold' – What prompted you to adopt a more hands on role whilst maintaining the parties crucial behind-the-scenes stuff?
When I find something I'm passionate about, I tend to go from 0-100 in the blink of an eye so, within the first few months of prepping for the launch event, I realised that the best way to fully present my vision would be by DJing. It's all well and good giving the artists creative freedom to play whatever they like but I felt as if the best way I could explain what Unbound is about is by myself crafting musical narratives that reflect the many facets of my music taste. When I was first starting out, Untitled #909's DJ Paramedic gave me pointers in the right direction and then I just worked stuff out from there.
Could you give us a breakdown of your 3 artists to look out for in 2018?
Ahh, there are so many artists I could list! I'll list the artists that I'm most excited to hear from this year; they're not particularly under-the-radar but they're some of my favourite artists and I think they've each got an exciting 2018 ahead of them.
First off is Evian Christ, one of the producers from Yeezus. He's only released two EPs and had a smattering of remixes but he's easily one of my favourite producers ever – not only is he responsible for one of the most insane live shows I've ever witnessed but the way he mixes hip-hop influences with trancey melodies and banging beats is utterly incomparable. His debut album (due to be released on Warp) has been slated to drop for years now but it's unfortunately been held up by sample clearances and there's still no set date. I have no doubt that it'll be one of the albums of the year when it comes but, for now, I'm just praying that it gets announced soon.
Second is Skee Mask. His 2016 album Shred was one of the highlights of that year and absolutely everything he touches turns to gold, with all his subsequent releases being top quality. I still regularly obsess over Shred but he's stated that his next album is about 85% done and that, in contrast to the beautiful sweeping pads on Shred, this next album will feature more of a focus on melody. He has an incredible ear for detail so I really can't wait to see what he comes out with.
Finally, I predict that Anastasia Kristensen is going to have a huge year. She kinda just appeared last year and has already played all over the globe; I only see things picking up for her even more at this point in her career. She's just out doing her own thing and her style is so unlike anything out there that I can really see her making her mark this year.
Oh, I'm going to cheat and also shout out one of my friends, Lumi – he's one of the smartest guys I know and has recently quit his corporate job to go and pursue his dreams. He's a fantastic DJ who blends East Asian sounds with grime, rap, dancehall, afrobeats and more – I look up to him a lot and will be having him play one of the upcoming Unbound nights. Keep an eye out for him!
Stream the first Explorations mix below from DJ Paramedic & Dr. Blowfin