Described as one of the most sophisticated electronic music records, John Beltran's seminal album 'Ten Days Of Blue' was originally released in 1996 and is still considered a masterpiece to this day. The album is filled with delicate, dreamy textures and romance. It's John's signature style and something I'm completely drawn to – his music has a way of pulling on your heart strings, allowing you to escape to a vibrant, blissful landscape. Coming close to the return of Dekmantel Festival, John Beltran will be performing the album one last time for the lucky attendees on Thursday 4th August. Ahead of the performance, John talks us through some of his key influences that helped shaped 'Ten Days Of Blue' . 
So much has influenced me throughout my life and career and that's how I approach my art. Life expressed through music. Whether it's a love story or the simple things in a day. I best express myself with my instruments.
I was fortunate to grow up in a musical and funny household. My dad was always making my sister, mom and I laugh. So funny films were a huge part of our childhood. Woody Allen and Mel Brooks films took the lead. Mel's Young Frankenstein and Woody's Bananas were hits in our home. Musically, my parents exposed us to a variety of genre's. Soul, Latin, Jazz, Rock, Doo Wop and Country.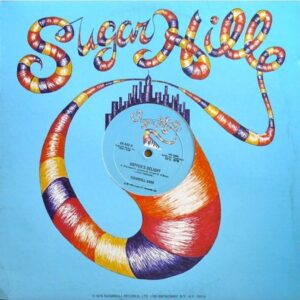 A few LP's I remember vividly are Earth Wind and Fire's Best of, Best of George Jones, Fania All Stars and Beatles White. So as you can imagine I got to hear it all when I was a kid.
My sister and I started to buy our own records of course and two of the first LP's I remember buying are Sugarhill Gang's Rapper's Delight and Gary Numan's Cars. Car's synth sound resonated with me immediately and the video that featured a slue of synths sealed the deal. As I started to gravitate towards B-Boy culture my sister started following more alternative music (I will explain what that's relevant in a bit).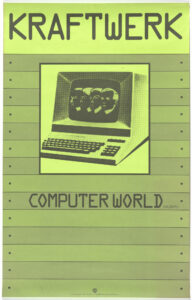 A quick side story…when I was in 5th grade (11 years old) I was playing on the playground on the second to last day of school before summer. This sweet black girl Linda Brown had her father's cassette tape of Kraftwerk's Computer World. Why? I have no idea but she lent it to me and I promised that I would bring it back on the final day of school but she wasn't there. So I jammed to that cassette ALL summer. In the years to come I would discover other similar acts such as Mantronix, Africa Bambaataa, Man Parish and Egyptian Lover as I was an avid and good break dancer!
Into my high school years I moved on from the B-Boy thing and started tuning into M-TV on my spare time. Some of the videos that I loved were David Bowies Ashes to Ashes, Devo's We're Through Being Cool, The Clash This is Radio Clash, The Smiths Charming Man, Depeche Mode's Everything Counts and New Order's Perfect Kiss. So I was listening to what I considered smarter and "cooler" music. So my fashion and friends would change along with my music taste. We were a cool group of suburban misfits. Guys and gals. Wearing Willy Wear, boots with the sides of our heads shaved. I wanted to be Martin Gore let's face it!
The whole Euro tech band era was as important part of my development but there was something even bigger looming around the corner just down the road from my town Lansing in Detroit. Detroit Techno. The first time I heard this music it absolutely floored me. It still does. I mean I don't listen to the stuff on my free time anymore while I'm cleaning or anything like that but when I hear the likes of Sinister by Derrick May I am taken right back to where it all begun for me. As I started to research the scene more other acts from around the globe like 808 State, Baby Ford and Larry Heard started to occupy my record collection. If I had to list my top ten songs of that initial Techno era they are as follows:
1. Derrick May "it is What it is"
2. Baby Ford "Reprise"
3. 808 State "Pacific State"
4. Mr. Fingers "Can You feel it"
5. Sueno Latino "Sueno Latino"
6. Juan Atkins "Techno Music"
7. Derrick May "R-Theme"
8. A Guy Called Gerald "Subscape"
9. K- Alexi Shelby "Vertigo"
10. Derrick may "Emanon"
My first releases "Aquatic, Earth and Nightfall and Fragile owe a lot to those great artists that showed me the way but in that Beltran fashion I had to keep it moving and would begin listening to other forms of music along side those dance music smashers. I started getting into New Age and Ambient. As well as some contemporary jazz stuff like Earl Klugh. I had always appreciated musicianship and deeper harmonies than just the techno or even alternative music in my crate. I really began to dig deep into Sting's music. I was a huge fan of the Police as a youngster and he really nailed it for me when he did the song Russians. It was the Police but still synthy somehow? Sting also had moved towards a world music jazz place that intrigued me that would ultimately be my favorite music even to this day. So as I produced my first LP Earth and Nightfall for R&S it had a techno foundation but with world elements deep in it's harmonies and rhythms. I had found "My sound".
On to Ten Days of Blue.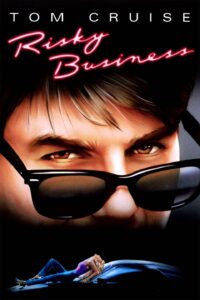 As a youngster at 26 I didn't understand contractual language. I didn't know that R&S had signed me "exclusively" for 5 LP's. So when Peacfrog came calling I thought cool another avenue and opportunity had dropped in my lap. I really meant Ten Days of Blue to be minimal in comparison to Earth and Nightfall. Almost cheaper. I by no means meant it to be a smash follow up release. I wanted to experiment and maybe stay under the radar a bit. Talk about your all-time backfires. In fact I would indeed get a call from Renaat at R&S where he yelled why am I looking at a Blue album from you on my desk…oops. So musically my approach was to not have any kick drums in the songs and focus on more of my ambient leanings yet keeping it rhythmic. I predominately used a board called the Ensoniq TS-12 along side my R-8 with it's 909 card. When I listen to the record I hear my Detroit influences but I also hear the likes of Eno, Art of Noise and Tangerine Dreams spirit and mood deep in the materials harmonies. I think the rest is history yeah? I would ultimately even move on from the Ten Days sound in the late 90's and into some Drum and Bass, Acid Jazz and Latin/Brazilian productions.
Nowadays I am focused on my 11 year old son, my engagement to the love of my life Kristen, my new label AllgoodmusicIabel.com and I produce what I feel like. Electronica, Jazz, Balearic, Brazilian, Ambient and Everything Under the Sun. I happy where I'm at and where I'm going! I am also very excited to revisit Ten Days of Blue (at DEK) one last time.
John Beltran will be performing Ten Days of Blue live as part of Dekmantel Festival on the 4th August at Shelter – buy tickets here.