Like many festivals, this year marked a long anticipated return for Dekmantel and it feels safe to say they pulled out all the stops. From the off, it was clash central and although this wasn't by any stretch a bad problem to have, when you looked at that festival timetable the fomo was through the roof. Throughout the weekend there were so many obvious go-to's; for example, Anz at the Mainstage or Hessle Audio's 15 years showcase at Dekmantel's hot new stage, The Nest. And what would it be on Saturday? The toss up between Call Super, DJ EZ, VTSS, mad miran or Eris Drew and Octo Octa for closing duties was just too much. And that's not even getting into the roadblock of Sunday! Herensauna's takeover in UFO I? Call Super B2B Objekt for the Boiler Room stage finale? Or Batu's Mainstage moment? They all promised something equally epic and unmissable. 
But aside from the obvious names on everyone's lips, around every corner at this year's Dekmantel there was something truly special to be found; a DJ set or live performance that would rewire the way electronic music could be. And with that theme in mind, you'll see our six special picks from across the weekend. 
By Sophie McNulty 
Aquarian in UFO II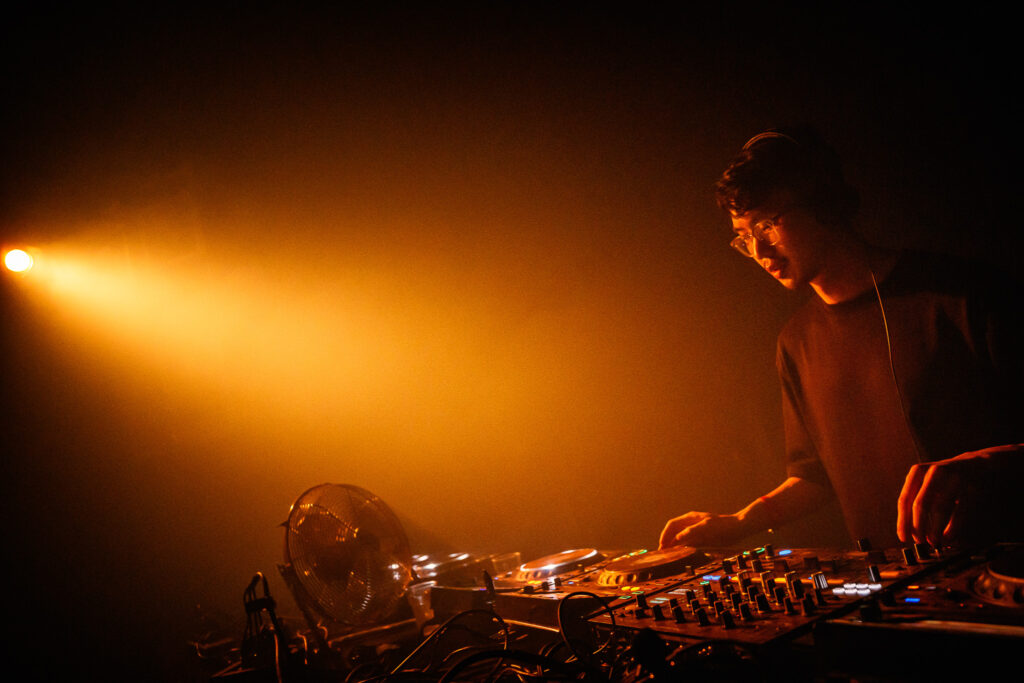 On Friday, Aquarian was caught in the first of the Dekmantel closing clash bonanzas. Standing at the back of UFO II's sweaty elongated dancefloor at times felt like stepping off a treadmill, thanks to the zooming light installation running down either side of its interior walls. Aquarian followed a particularly classy show from Copenhagen's Mama Snake and the switch over between the two was incredibly seamless. We were so lost in the sauce of the dancefloor, so it was impossible to tell where one set ended and the other began. It was only afterwards that we learned of Aquarian's USB crisis which called on Jenson Interceptor, another of UFO II's all-star Friday cast, to temporarily jump on the decks for a few tunes. Though it became clear when Aquarian was firmly in the driver's seat. His unmistakable groovy-but-naughty style had us well and truly locked.   
Fafi Abdel Nour on Mainstage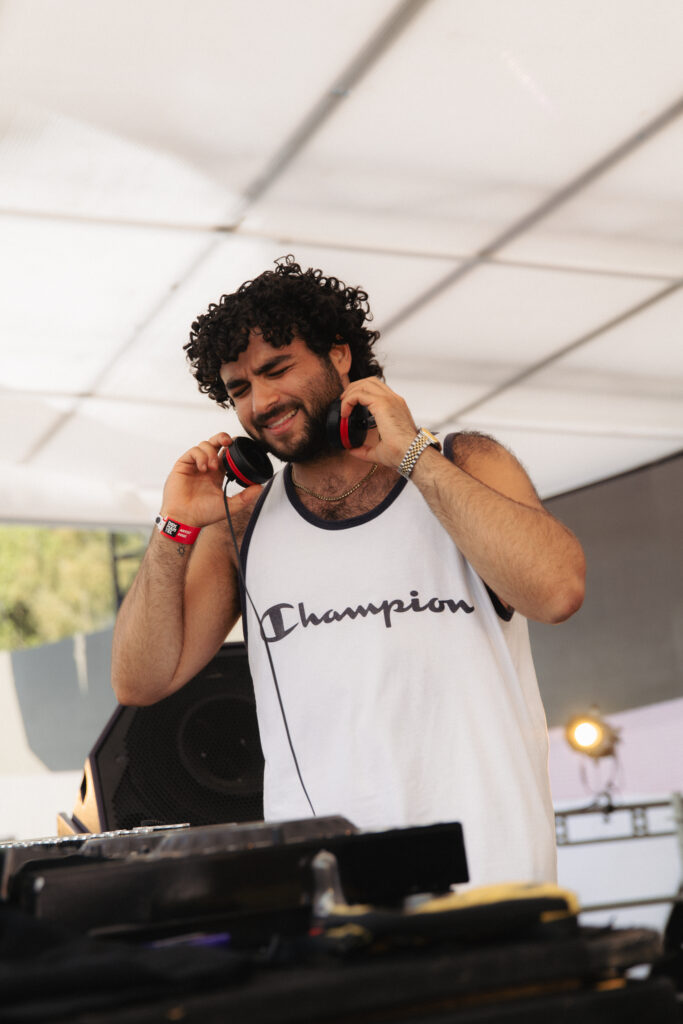 Dekmantel was not the only sizable celebration happening in Amsterdam. It was Pride weekend and Saturday marked Amsterdam's famous canal boat parade, which is in fact where our day started before heading to the Bos. The cutie that is Fafi Abdel Nour graced Dekmantel's Mainstage mid-afternoon and it was a performance that felt particularly apt among the Pride celebrations, as his partner danced next to him in the booth. His set was full of moments that can thankfully be relived now the recording is online, but an early hit of euphoria came with the drop of Deuce's "Don't You… (D-Groove Mix)"; around the 24-minute mark on the playback. Picture its juicy kick drum and spangly melody rebounding around the Mainstage's curved audio pleasure dome, soaked in the heat of late-afternoon sun. Iconic is the word that springs to mind. 
Akua in UFO I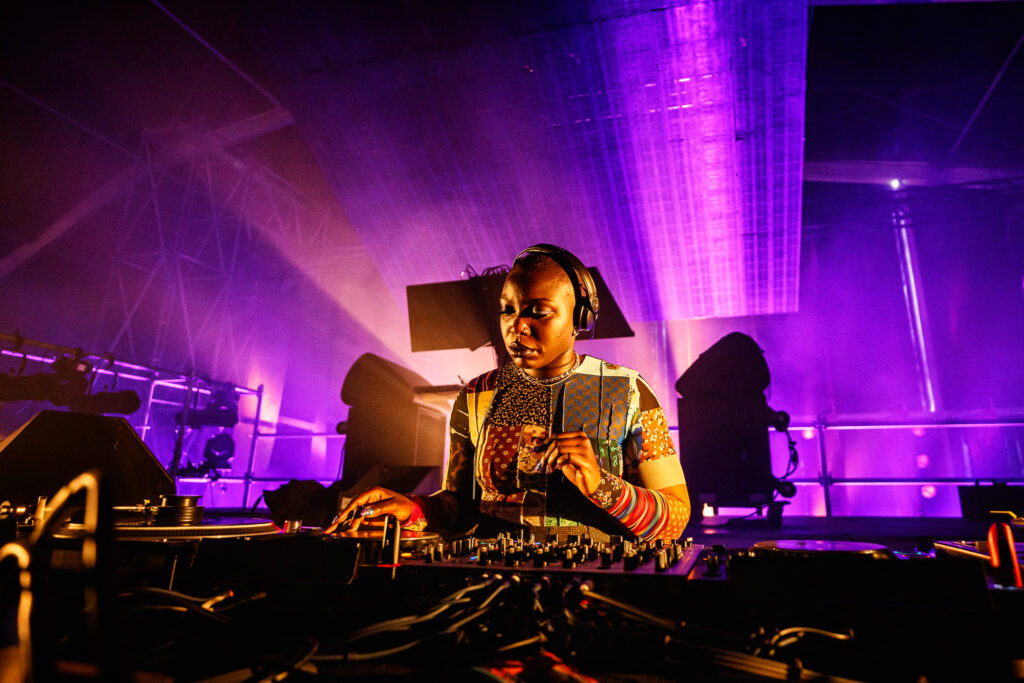 Akua was actually billed at the same time as Fafi Abdel Nour, but peeling away to catch the latter half of her set was more than worth it. We arrived to a crowd fully bound to her spell, the vibe was notably free-flowing, everyone was zoned in. Akua has emerged with a style that is by and large propulsive, but the beauty of her craft is in her grooves. On the face of it she played a classy set of Detroit techno, but no… with Akua there's something else that you can't quite put your finger on. In the blend one track melts into the other before she switches up the rhythm completely, out of nowhere. Special, for sure. We can't wait to hear more of her.
Spekki Webu & Woody92 at Connects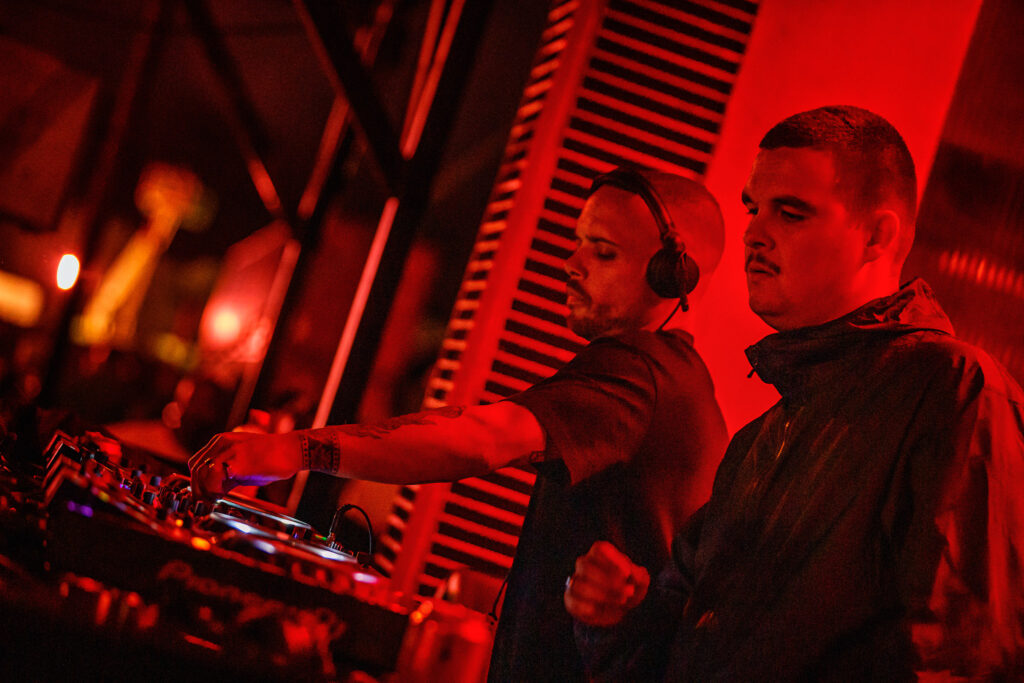 The Connects stage at Dekmantel was in the middle of the food court, so largely its dancefloor felt more like a passing zone. But when Spekki Webu and Woody92 took to the decks it was a totally different story. They closed out Saturday night at Connects and among the aforementioned chaos of options for closing sets on other stages, this set drew a crowd that was small but extremely up-for-it. The local pair showed no mercy to those that came to witness, they went for it hard style. And under the darkened sky that signalled another day at Dekmantel drawing to a close, they managed to conjure a little delicious slice of raw rave energy. We were left feeling lucky and awestruck. 
Interstellar Funk at Selectors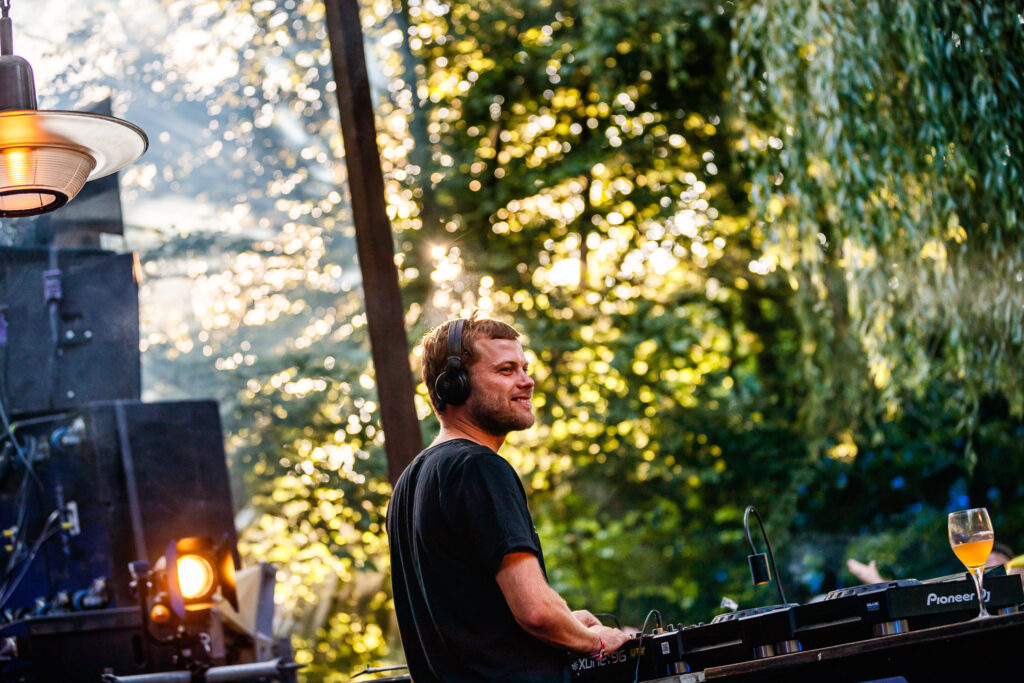 If his recent debut album on Dekmantel was anything to go off then the word 'mystic' comes up when we think about Interstellar Funk's music. He brought exactly that energy to the Selector's stage on Sunday afternoon, though with a little magic twist; He rolled through with a big bag of pumpers only. Across the wooden clad willow-draped dancefloor of Selectors the vibe was immeasurable – people were really dancing! A fiesta of fist-pumps. Hands and hips jabbering at will. Similar to that of Spekki Webu & Woody92 the night before, Interstellar Funk tapped into that late festival lucidness that only comes when two or three days of dancing is perhaps taking its toll. His pumpers kept the party going and we willingly lapped them up.  
UNiiQU3 in The Nest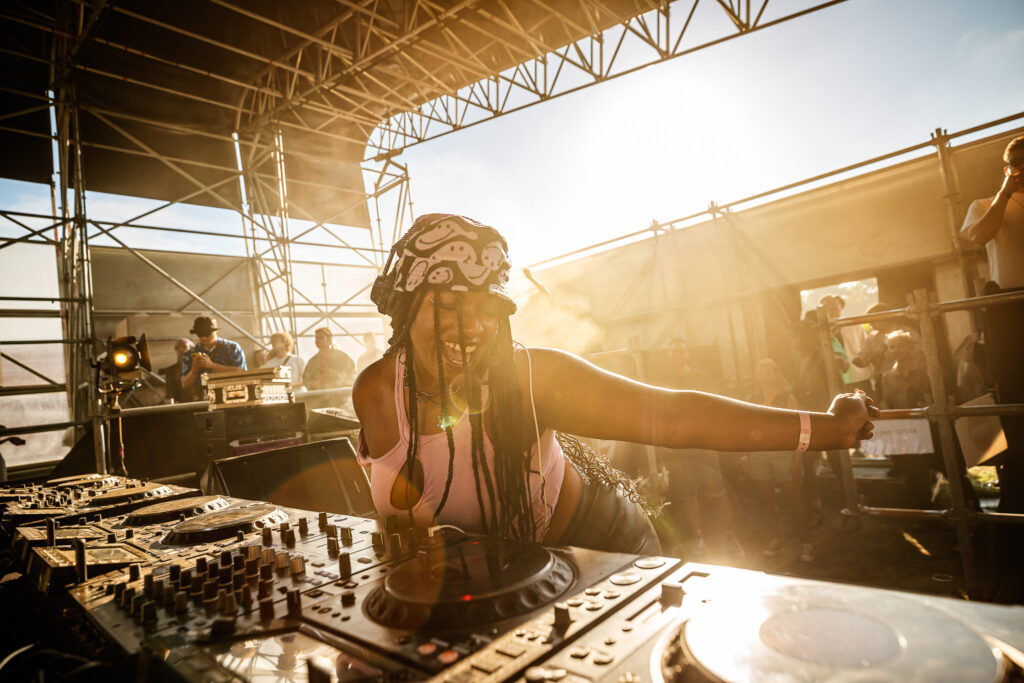 Another clash that made for difficult decision making, UNiiQU3's set overlapped with Interstellar Funk and although we were truly encapsulated by what went down at Selectors, we knew we couldn't miss UNiiQU3's Jersey Club goodness in The Nest. Apart from the obvious energy that she oozes in every performance, what was striking about UNiiQU3's set was the amount of femmes upfront. Her tracks brought a distinct cheeky wiggle to the floor and when she got on the mic, the flood gates flew open! The SASS-was-flowing. Jaws were dropped. For 90-minutes The Nest was bursting with femme energy. We loved to see it.