We chewed the fat with the Spanish dons Kino & Borja, otherwise known as Reykjavik606, to talk about their influences, expansion as artists and insight into their latest EP.
Hi guys, thanks for taking the time to chat to us. Before we speak music can I ask how the both of you came to meet and how Reykjavik606 started? I understand you've been friends for a long time.
Borja and I (Kino) have been friends since we were very young and we always hung out together. Borja started studying percussion and I started mixing and making electronic music. I had my personal projects but one day we got together and saw we had the same vibe so we made our own music.
What's the meaning / inspiration behind the name Reykjavik606?
We are big fans of the whole nordic style and of the roland tr606. We liked how Reykjavik606 sounded so we kept it as our artistic name.
Has percussion always been at the forefront of your preferred style of production? Having grown up in Spain, did your surroundings influence your sound? 
Yes! Percussion is a part to which we pay a lot of attention. Our way of producing has changed with time to the point where we dedicate ourselves to make only Jams and if we like it we then we record it. That means that we incorporate more and more Odei Astibia who is Borja´s percussion teacher. The fact that we live in the north of Spain where the winters are cold and rainy makes us have such an emo personality.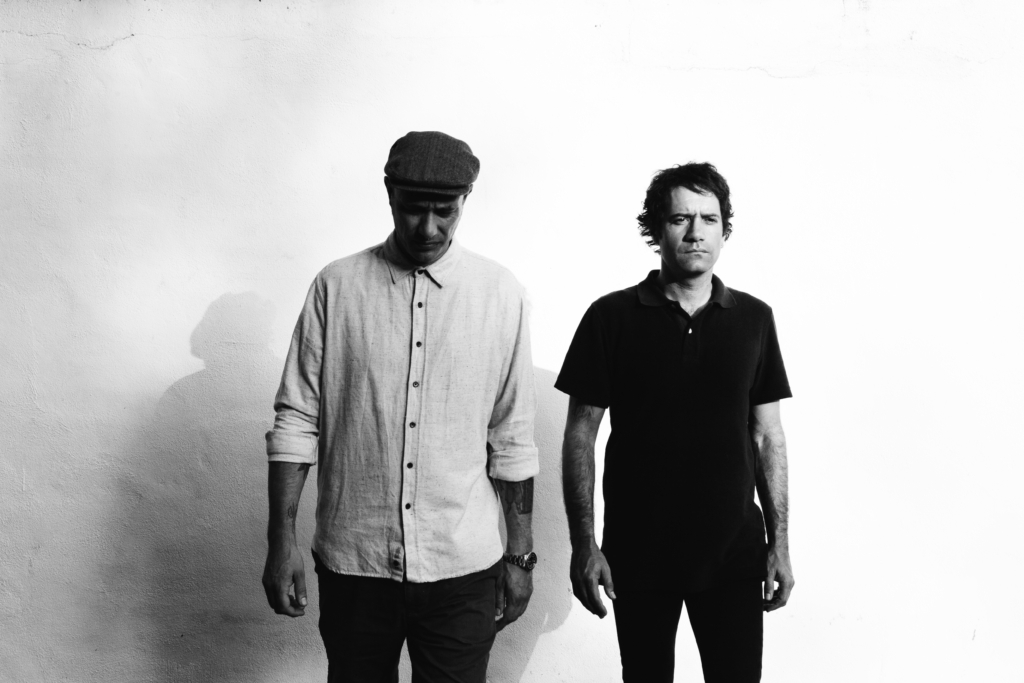 How do you think your style of music translates to different audience spaces? Do you prefer the festival stage or intimate club setting? 
We like small clubs where you have the crowd practically on top of you, though we don't mind situations where we play and freestyle depending on the place, moment and what our surroundings transmit to us. We can play from ambient to techno. All our lives are improvised – they are based on a modular synthesizer, a drum Machine, a sequencer, two synthesizers and two effects pedals, all connected to a mixer.
I understand you have a vast array of equipment both analogue and digital, talk us through 'Everything Happens For A Reason'. What was your creative process when making this EP?
The idea for this EP was to give it a more jazzy air, not as a music label but as an improvised jam concept. For that we needed a professional studio where we could record to a high standard, especially the percussion. We did this at Mecca Studios which is amazing and the result of it is this record.
The EP is hugely ethereal but entirely dissimilar. Can you speak about what drove this creative endeavour?
Both Borja and I like to dive into the music whilst we play, we have always loved precious music that really gets to people´s deepest feelings, especially for it to be dense and moving. We simply play what comes out of us and whatever we want, we don't have any rules as long as the music gets to you whilst we play.


Are there any specific places in the world you would love to play?
A place that sent us crazy when we saw it is the Auditorium Jameos del Agua in Lanzarote. This auditorium is a cave formed by lava which has an amazing acoustic set-up, as well as beauty that would blow anyone's mind.
With a huge album nomination, how do you feel about this stripped back, lullaby-inducing sound breaking through to a wider audience?
 
To be honest it's having repercussions that we really didn't expect. We are super happy with all the feedback received from people we admire. All we want is for it to touch people the way it touches us every time we listen to it.
Can you tell us about some your previous projects/bands (if any), how does that sound compare to your current one? 
Borja hasn't had any previous projects. I had one with my brother in law 13 years ago, it was him who taught me what a sequencer was and how to make music. Then I had a personal project which is Kino Internacional that I use only to do DJ sets. Reykjavik606 has been, in a way a maturity of other projects, having the chance and luck of having a friend like Borja – a mind full of crazy stuff. But good crazy stuff. We get together and act like 6 year olds with all of our machines.
What's next for Reykjavik606?
What's next for Reykjavik606?
In January we are going back to Mecca Studios to finish the LP that we're recording for 2018, it will follow the lines of this one we just released.
Lastly, can you tell us some of your 'ones to watch' in 2018, whether it be a band or DJ? 
Oh my! We like and listen to such a variety of music that I could be here for 2 hours naming things. What has been played most in our house includes: Moses Boyd, Suzanne Ciani, all releases ofrom Music From Memory and Melody As Truth. Davy Kehoe´s EP at wah wah wino, Lanark Artefax with Whities and pretty much all the Whities releases. Ruby Roshton´s record at 22a also.