We caught up with the imitable Amandra so he could run us through some of his upcoming plans, his deeply intricate production style & what he'd reach for when the clock strikes midnight on NYE.
Hey, so if you don't mind telling us a little about yourself – when did you realise that music was going to be your career? Were you always creative growing up?
Hello, music has always been present in my life. In my family everyone played an instrument. Daddy plays the banjo/contrabass in an american bluegrass or rockabilly band for instance, Mummy the clarinet and irish violin, Grandpa the traditional french accordion and synth, and so on. I myself started with playing the guitar at the age of 12 and later singing with my Sister as well. Electronic music came quite late to me, I started producing in late 2011 I'd say.
Which records inspired your love for electronic music? Are there artists that you still hold close to you from a young age?
Yes, my father and his many bands (haha). One record that still inspires me a lot is an LP from french artist Vophoniq, it's called Cosmogonie Essence and is released on Dawn Records, some impressive musicality on this.
Did your birthplace of France shape your musical tastes or were they moulded from outside influences?
It's all about the feelings that music gives me. I listened to a lot of American music thanks to my Father's influences, and I still do. The quality of life in France is impressive although people complain all the time, I still don't know why but it's funny! Anyway, yes I guess my surroundings shaped my tastes, of course.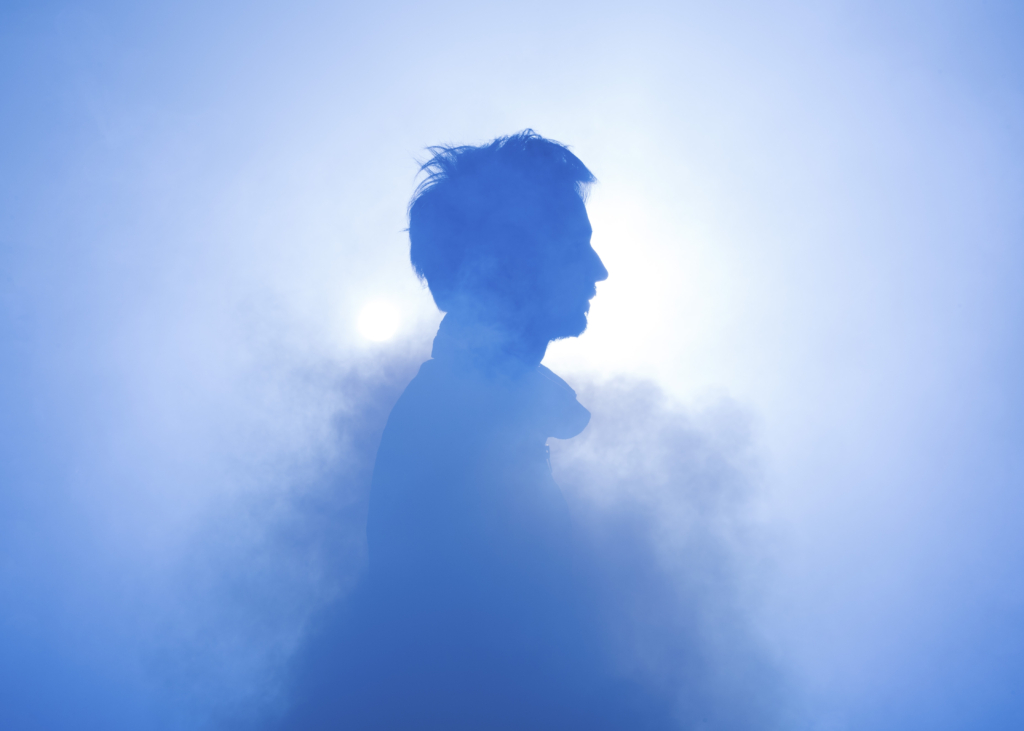 You've had a hugely busy year throwing down EP's on Tikita, Konstrukt and Semantica whilst also maintaining your own label 'Ahrpe', how have you managed your time and do you feel this has had an effect on your touring schedule?
I'm glad about this year indeed, most of what I released was validated in 2016 though. My duo with PVNV, Odes Of The Kabatians – Varsovie EP was also released this year on Silent Season – I really like this project. Regarding managing my time, I do music everyday but without much pressure, just when I feel it, I know myself better now and know when to produce or do things. I feel that sometimes I can't make anything interesting and suddenly at midnight or whenever, I must sit in front of my machines and jam, then I'm quite efficient with what I do. At first I was pushing myself to sit and produce and I never got anything else than frustration because most of the time, it's not the right moment, it's a weird sensation, my body somehow tells me when to make music I guess.
Within the current dance music community, which artists' work are you naturally drawn towards? Do they have a direct influence on you and your sound?
Frankly I don't listen to too much techno music, I make electronic music everyday and that's enough of it in my life! Within todays dance community, someone that keeps impressing me is Marco Shuttle for instance. I wouldn't say he has a direct influence on what I do but I really like his ideas, it sounds fresh, finally someone taking risks!
Your new LP 'Dame De Bahia' is so deeply layered and intricate, what hardware did you use to define your signature sound?
I use mostly hardware instruments otherwise I'm not having fun. I jam on Roland TR-8, MFB Tanzmaus, 303 clones, DS Mopho X4, Korg ARP Odyssey, Roland JP-08, all of these often processed by some Eventide pedals.
You've stated that the album is a direct nod to your Mediterranean roots, how do you feel you've represented that in your album and what aspects of Mediterranean life do you appreciate the most?
The album is providing a certain tranquility to the listener, it's quite a chill one and each track is quite different to the others. I wanted to break from the classic techno format showing identically sounding banging tracks put together. I feel the tracks of my album are connected though different, I like this because it maintains some sort of spontaneity and surprise to the listener, you don't know what's coming next basically. Mediterranean life, as I know it, is peaceful, quiet, chill and so is Dame De Bahia LP. I hope people will enjoy the idea.
'Dame De Bahia' creates incredible tranquil sonic spaces, is this something you strive towards in your personal life? Is that essence of tranquillity important to you?
Definitely yes. There are so many stressful things surrounding us in our everyday's lives… I often get messages telling me that my music is cool to open and close sets. I guess it's nice, these are moments I like the most in dj sets, when it's quiet and chill. I would go crazy producing only bangers everyday at home! Again, what really matters to me is the sensation music provides me, tranquility.
Do you plan on touring the album in 2018?
We did already an Obscura showcase in Beirut with the label heads the Agents Of Time, it was a perfect fit. So yes I hope there will be more of this in 2018. There is also an Asian Tour planned for January where I'll play in Seoul, Tokyo and Osaka, I'm really excited about this.
What other projects do you have lined up for the new year?
There are some things coming, amongst them a remix for Edit Select on his eponymous imprint. We'd like to finish the LP as Odes Of The Kabatians. And some secret projects I can't comment for now. 😉
Which artist's should we look out for in 2018?
Karim, Tikita's head! We plan to work on some ideas together as well.
The clock strikes midnight, you reach for a tune – what do you play?
Placebo – Peeping Tom, Black Market Blood or Black-Eyed… well basically this whole album is a masterpiece to me. Loving the emotion in Brian Molko's voice and his early Placebo releases. Emotion-wise, that's a real influence of mine actually!