'Fallen empires and refound desires' was the theme of this year's edition of Horst Arts & Music Festival, its first at the ex-military ASIAT site in Vilvoorde. Embracing the attitude from previous years, the abandoned nature of the site served as a symbol of the archaic power structures that the Horst team want to independently establish themselves outside of. An ambitious programme of forward-thinking music, convention-defying art and an open-minded crowd combined to create a festival unlike any other.
With its industrial backdrop, gritty setting and attention to detail, it was an unlikely haven for music lovers that felt both raw and intimate. Speaking to locals who'd been to previous editions, it was a noticeable change from previous years but the same independent ethos shone through  – where past years had been based in the sweeping, natural setting of the Castle of Holsbeek, the towering abandoned cooling towers of the ASIAT site provided a striking background to the proceeds. Having spent five years in the old site, it transpired over the weekend that plans to use another site fell through, as a result meaning that the Horst team only had six months to put things together at this site. Given how smoothly things ran for all attendees, you'd never have been able to tell.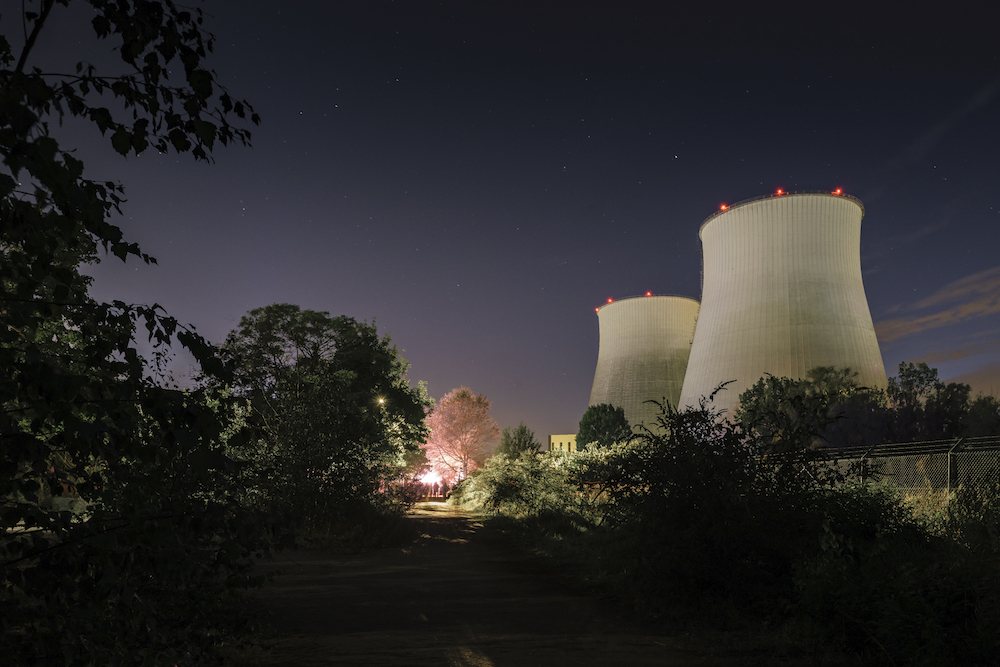 The ASIAT site's mid-sized feel lent itself well to a jubilant mood inside the festival, with the constant feeling that this was more a gathering of several thousand friends rather than a commercial festival. Minimal intrusive corporate sponsorship and an ambitious razor sharp lineup, together with boundary-pushing art installations and first-class production, meant that it felt like a truly cutting-edge endeavour operating at the frontier of dance music culture. Having previously taken part in the Music Lab earlier this year which saw young creatives receive workshops from influential individuals in the industry, I was familiar with the site but was still impressed by the way in which they re-contextualised the space.
The site was split into four separate areas: the cavernous, echoey 90*360 stage which effectively served as the festival's main stage but whose large glowing Eristoff sign proved to be the most incongruous form of sponsorship over the entire weekend. The remaining stages were the Feathers stage (designed by participants in Horst's Architecture Lab and, as a result, showcasing the festival's DIY culture and community spirit), the unique Ceiling For A Crater stage with its low-hanging inflatable acting as a roof and the sparse yet strikingly effective Opposite of Lost stage. With acts such as Eris Drew, Sherelle, SPFDJ, Gabber Eleganza, Giant Swan, Bambounou, Lauren Hansom, mad miran, Identified Patient and many more lined up against homegrown Belgian talent and a vast array of visual arts, the festival was firing on all cylinders, ensuring that attendees were treated to a visual and aural feast at all points.
Flight troubles meant that rather than easing myself in as intended, I landed at the site just under halfway through Identified Patient's set and had to get stuck right into the mucky deep-end.  Even just in the half of his set that I saw, he traversed a wide range of the electronic spectrum – going outside the constraint of the trademark sludgy sound he's become associated with, he showed his influences by rapidly speeding through breakneck acid, trippy percussive bits and electro, artfully playing around with tempo during the set. He'd constantly raise dancer's pulses, going as far as playing a futuristic grime-esque track and jungle, then bringing it back down to vocal new wave and industrial tracks. If this sounds messy, then it wasn't by any means; rather, his set perfectly embodied the free, anarchic spirit of the festival and was the perfect intro to the following days.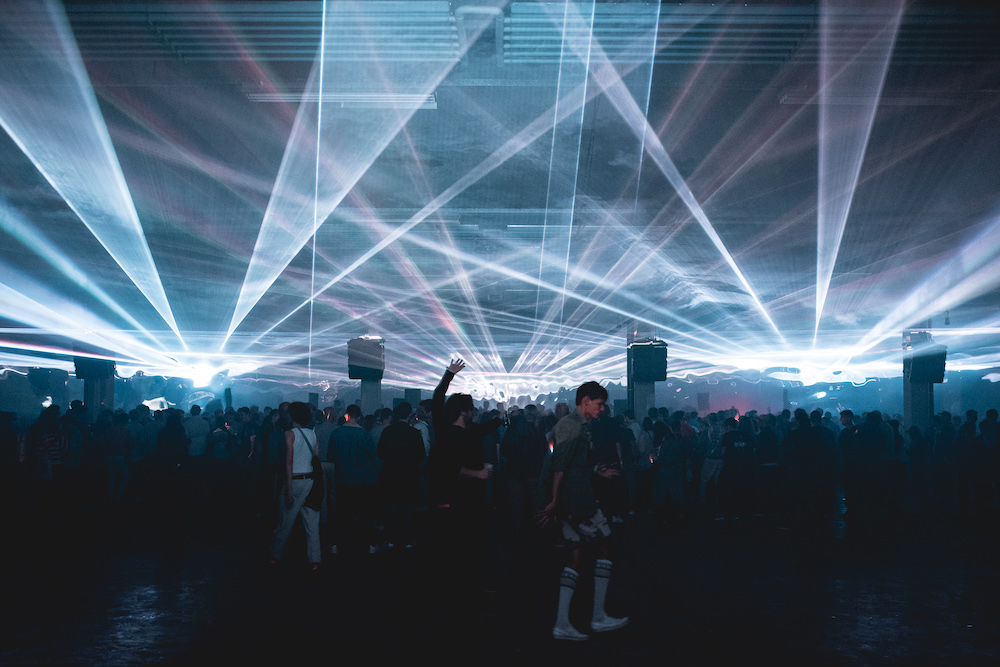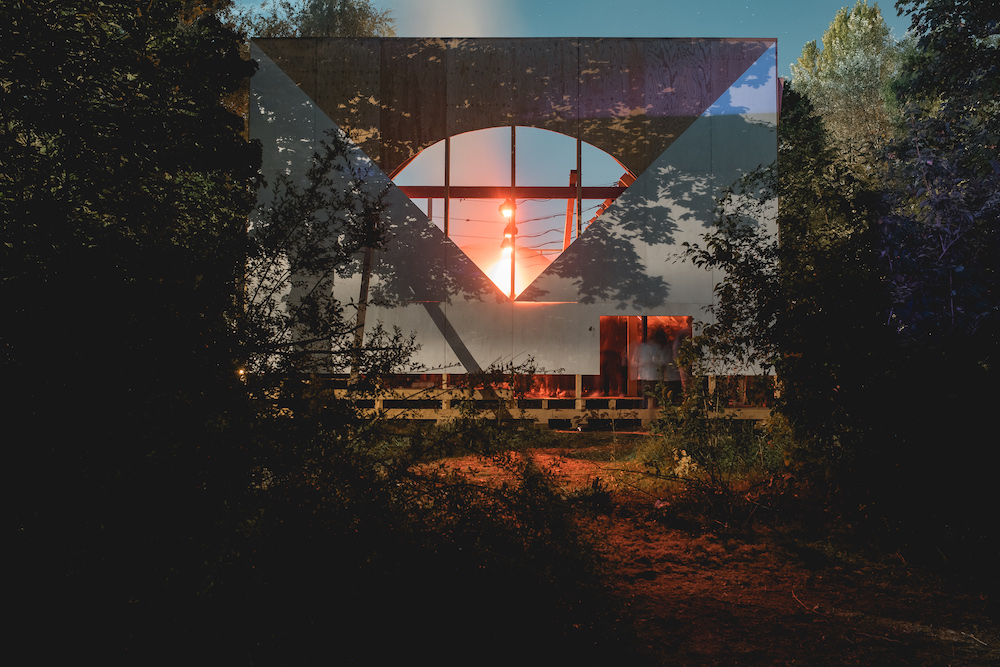 Veronica Vasicka was the perfect follow up, with her dark, seductive tracks sleazing up the dancefloor and ensuring that the faithful crowd stayed glued to the floor during her set. Having hotfooted it to IP's set, I spent the first third of her set desperately trying not to wet myself but unable to make the short journey to the loo after her impeccable track selection kept me hooked. Despite only being the second set I'd caught, I was struck by just how well she was nailing the vibe – even with this short amount of time spent with the fest, you could tell how much thought went into the programming and the attention paid to every small detail.
The widespread proliferation of festivals within Europe and further afield means that the festival market is exceptionally saturated, with today's punters being spoilt for choice when it comes to forward-thinking music. Little touches were what made Horst stand out, from the festival wide 'Making of the Milky Way' installation which saw 5,000 blinking LEDs dotted around, both guiding festival-goers and acting as portable totems that could be attached to clothes, to the hidden karaoke area which seemed placed so that you'd only stumble on it when you've had far too much to drink. What would all this be, however, if the sound were to be weak and unworthy of such great surroundings? Having been to many a well-curated festival that's been let down by poor sound, it was a relief to discover that the sound at Horst was as incredible as you'd expect from somewhere where they'd carefully planned out every aspect.
With the exception of the 90*360 stage which saw its booming sound lost in the high ceilings of its grand setting, meaning that you could never truly lose yourself in the space, the sound on every other stage was exceptional. Even then, the stage was so magnificent that it was easy to overlook the slightly less punchy sound; with its shimmering wraparound mirrors that reflected the piercing lasers and bounced to juddering bass of the music, it created a hallucinatory, overhead shimmering effect that felt dreamlike. The enclosed spaces of the Feathers stage and the Ceiling For A Crater stage with its inflatable ceiling meant that sound was perfectly contained, but the clear highlight for this reviewer was the Opposite of Lost stage.
The grand, imposing cooling towers made for the perfect Instagram-friendly backdrop and provided the perfect setting for some of the most challenging, inventive sets heard across the entire festival, but the sound was the true star here. Paired with a setup that saw stacks of Funktion Ones laid out in a circle, the stage was host to sound that was simultaneously weighty but also crisp and piercing. Acts such as Deena Abdelwahed and Simo Cell really put the sound at this stage to the test, with gqom, warped dancehall and tunes such as 33EMYBW's "English" and Bonaventure's "Nemesis" providing a weighty shock to the system whilst being counterpointed by gunshot snares.
Though I spent a large portion of the festival exploring, I kept finding myself back at this stage and a special shout out has to go to Josey Rebelle who easily showed why she's one of London's best exports. Effortlessly juxtaposing hard UK vibes with smooth Detroit soul and deep vibes, she proudly flew the flag for London, dropping Scratcha DVA's Soul Destroy Mix of "Bass Tone" by Sole Fusion and tough grime slammers before dropping "Shake A Little Faster" by Detroit in Effect and making it seem like the most natural thing in the world. Her focused yet loose mixing style meant that she perfectly embodied the independent, creative vibe of the festival that had a strong emphasis on individuality. Special shout outs also have to go to Gabber Eleganza and Giant Swan, both of whom tapped into the punk, anarchic spirit of rave and harnessed raw energy to create sweaty, heaving pits of no-holds barred mayhem. Both acts exemplified the cathartic nature of dance music, providing visceral edge of the seat sets that gripped you by the throat whilst remaining fun.
If it sounds like I haven't really mentioned any flaws, that's because there genuinely weren't many. If I had to nitpick, the reliance on the LEDs for lighting meant that it was occasionally difficult to see where you were going (but, to be honest, that added to the surreal, dreamlike quality) and I'd heard that there were a few issues with signposting for the shuttle bus home. However, given that these are relatively minor, it's quite easy to brush these issues aside as teething problems applicable to the new site. Horst has always been a proudly independent festival, sticking to its core values and using these to inspire – however, the regeneration felt by its move to a new site has sent a fresh breath of air running through an already forward-thinking concept. When considering festivals to hit up in 2020, any dedicated music lover would be foolish to miss out on the endless creativity and inspiration available at Horst.
For more information on Horst Festival click here.