One of the original Metalheadz crew, J Majik is a key player in the UK's Drum & Bass/Jungle scene. Releasing his first record in 1992 on Lemon D's Planet Earth imprint, Majik's extensive back catalogue sees him land on labels such as Reinforced, Tru Playaz and Suburban Base Records. It's been 25 years since his first release on Metalheadz and has since released such an influential body of work. Not to mention he's also the founder of the famed label Infrared Records, co-owner of Deep Jungle and some of his collaborators include the likes of Goldie, DJ Hype, Wickaman and Sub Focus. 
A former resident at London's Blue Note parties, Majik made his return in 2017 with his first solo release in 10 years and has since been working relentlessly in the studio, releasing the album 'Full Circle' last year as a nod to the golden days of 90s Jungle after being inspired by a set at a Rupture party. The album was his first in 20 years and went on to be praised as one of the best Drum & Bass albums released in recent memory. Now back with another LP, 'Always Be', Majik returns to his first love of Techno, underscoring the impact of that music on his own life and paying respect to individuals such as Ranx X313 who was a mentor to him during his early years. 'Always Be' connects the dots between Majik's influences and journey so far, flowing between the varying soundscapes of Jungle and the Detroit sound. Olly Fuller chats to the Jungle legend about his relationships with Goldie and Wickaman, the ever-changing landscape of Drum & Bass, inspiration for his last two albums and future plans. 
Hi James, thanks for taking the time to chat with us. I read in a previous interview that you were sending demos to Goldie at the age of 14, that's bold by anyone's standards. Did he instantly take to your productions or was there a period of persistence to get his attention? 
No, I met Goldie through Marc Mac from Manix who worked with my older sister at a camera hire company called Sammys in West London. We had met briefly at the Reinforced studios in Dollis Hill. At age of about 14 I put out an EP Called Hysteria on Lemon Ds Planet Earth label under the name Dexxtrous and Goldie loved one of the tracks from the EP. Just after that, I made Your Sound and when Goldie heard GROOVERIDER play it and rewind it 4 times at the Laserdrome he basically told me it's coming on Headz and I was over the moon.
The Street Technique albums will always be a favourite, your relationship with Wickaman has provided us with several incredible collaborative affairs over the years, how did you guys end up working together so efficiently? 
I met Wickaman in about 2005 and we just seemed to gel in the studio. I had been making more Dark melancholic tracks and he came with more of a jump up sound which I love and the two styles created great energy.
Tackling inequality in the DnB scene seems to be slowly changing for the better and with it being a predominantly white male influenced field, what can be done to ensure this positive change continues? 
I think the DnB scene has far more unity than any other sub-genre I can think of, the way the scene has come together has been a credit to those involved. There will always be a handful of negative people but they seemed to be stamped out pretty quickly.
Which direction do you see Drum & Bass taking as this decade rolls out? With the influx of 'rollers' and 'foghorns' cornering the current market, where does the genre go from here? 
That's a hard question as I've seen the direction of DnB change so many times over the last two decades. The exciting thing about our scene is that there is space to experiment with so many different vibes and when you listen to DJs like Andy C who have flown the flag for over 25 years you will hear the full spectrum and each style gels together nicely.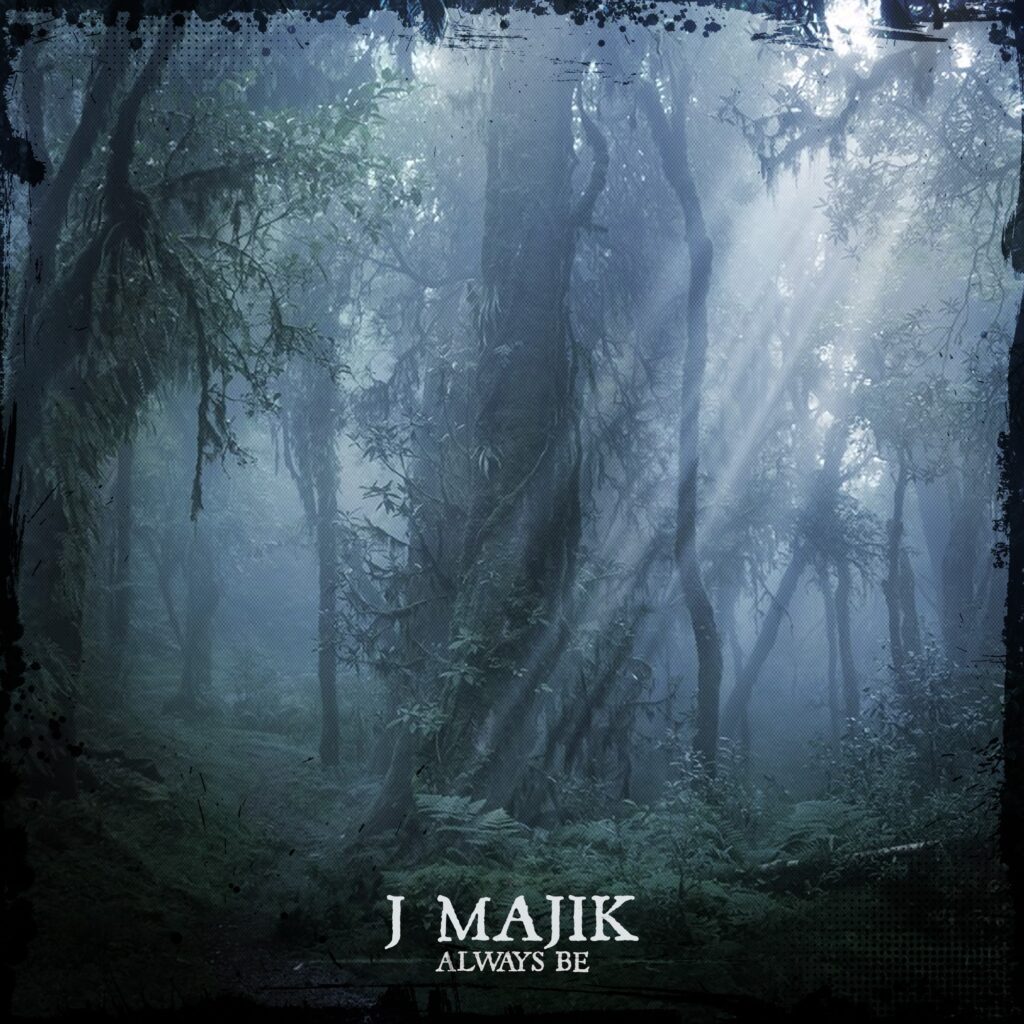 Your sound has adapted vastly over the years and with Full Circle and Always Be, your most recent albums, we hear you capturing that wondrous, nostalgic essence of the '90s perfectly. What elements of classic production do you carry with you to this day? 
I enjoy pretty much all styles of Dnb from full vocal tracks to dark rollers. At the moment I'm really enjoying the 90s sound as I feel there are no rules and I can make more experimental music that is more of a journey than a dance floor anthem. I have made some new Dnb vocal tracks that I was itching to put on this album but they just didn't fit the soundscape and the journey I wanted to take the listener on.
Where do you draw your inspiration from outside of a club setting? Do you approach tracks methodically and linearly or do you act on impulsive creativity? 
I draw my inspiration from the feeling of wanting to make music rather than sitting in the studio because I feel I should be making music, which is what I spent many years doing in the past. Inspiration comes from everywhere, some of the time subconsciously tapping into the memory bank from the thousands of tracks we have all heard over our lifetime, sometimes just a beat you hear or string sound that moves you.
Which song do you wish you had produced, be it through Infrared, Headz or any other affiliated label? 
Each time I get asked that question I reckon I will answer differently. As we are in the moment and I will be true to the name that came into my head then my answer is Good Life Kevin Saunderson Inner City for so many reasons.
What can we expect in terms of future work? Whilst clubs are still shut for the foreseeable future, do you see yourself attacking the studio with more vigour? 
I have so much new music ready to come out. This year marks my 25th year in the scene. I'm not one for fan fairs or announcements but do plan to put together an album later this year with all my tracks from the 90s remastered as well as some Special VIPs.
'Always Be' by J Majik is out now via Infrared Records – buy here.