Only a few weeks to go now until Risen Festival takes over multiple venues in Hackney Wick for an all-day and night celebration of the divine feminine. Run by the women of Percolate Music, Risen was founded to support up and coming artists while giving a platform to the established crews known for their progressive bookings and work in the electronic music scene.
One of the artist's playing is Bristol-based Yushh who runs the excellent, forward-thinking label Pressure Dome. Launching in 2019, the label has released records from Syz, Delay Grounds, Design Default, Mish, Mistareez, Pluralist and more. Her own productions range from down tempo rollers to half time steppers but all encapsulate her unique and detailed approach to sound design and arrangement. Ahead of her festival performance, Yushh talks through some of key influences from Bend It Like Beckham to Herbie Hancock, Djrum and Squarepusher. 
Amélie (2001)
One of my favourite films and the soundtrack by Yann Tiersen is so beautiful. I played classical piano growing up so I fell in love with it immediately and it just shows how something so simple can be so emotive. 
Blast!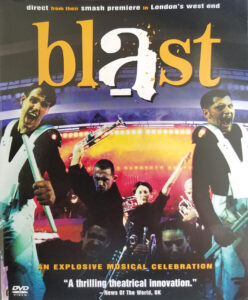 I went to see Blast! when I was about 9/10 in the theatre in London and had my mind opened about what music could be. Huge ensemble of musicians with a really unique performance and amazing music combining traditional orchestral instruments with drums and synths. Also was one of the first times I'd really ever seem music performed so loud and live so will always stick with me. 
Djrum – Portrait of Firewood
Such a great album that covers so many bases both in terms of genre and emotion. It's a really engaging listen as he moves through time signatures and moods but the complex arrangements flow so effortlessly it's easy to get lost in it. I also love combining natural and electronic textures which he does so well with the use of piano and vocal samples throughout. 
Sisters with Transistors
Amazing documentary film about the female pioneers of electronic music such as Delia Derbyshire and Suzanne Ciani. They really were pushing the boundaries of sound, for the love of it, at a time where it was hard for women's voices to be heard. Watching it made me feel proud to be a woman making electronic music, and a nerd. 
Bend it Like Beckham
This film came out when I was 13 and playing loads of football so at the time, was hugely inspiring seeing women being celebrated for doing what was considered very much a male sport. 
Nina Simone – My Baby Just Cares For Me
We used to listen to this all the time while I was growing up. Not only is it an amazing song but the lyrics demonstrate such female confidence and I loved the accompanying Aardman animation music video as a kid. There was a lot of Jazz in my house growing up but this one stands out.
Squarepusher – Feed Me Weird Things
Just like nothing else I had heard before and I think hearing albums like this is quite freeing. They make you realise you can do whatever you want to do musically or otherwise. 
Herbie Hancock – Headhunters
I think like the above, quite a freeing album. Super funky, unique, fun and playful combining synths and more traditional Jazz instrumentation. Love it. 
The Power Of The Dog
Amazing film, both visually and sonically beautiful and I love the way it engages you through its sparseness. It reminds you that silence can be stronger than words and that keeping things simple can still evoke a lot of emotion. Definitely something that is hard to achieve but amazing when done right. 
Air – Moon safari
Probably one of the first albums that got me into electronic music. Remember having it on repeat on my Walkman and still have the tape somewhere at my parents.
Risen Festival takes place on the 9th April in Hackney Wick – more information and tickets can be found here.