Shanghai-based musician Laughing Ears has an incredible approach to contemporary club music, creating immersive worlds for her listeners to get lost in. With previous releases on Ran Music, Function Lab and Chinabot, Laughing Ears lands on Infinite Machine with her second album 'Blood' earlier this year – also her lengthiest work to date.  
What some describe as hyperreal club music, Laughing Ears has used this as a foundation to build worlds out of, with 'Blood' inspired by the Norse mythology surrounding Fenrir, the son of demigod Loki who was chained up for his entire life because everyone around him feared his strength. The myth became of interest to Laughing Ears as a way to process the death of her uncle. An image of Fenrir is interpreted on the artwork for 'Blood', created by Brooklyn-based artist Nic Symbios, an haunting yet fantastical depiction of the wolf with his fearsome piercing red eyes and razor-sharp teeth in full view. The album conceptually deals with family ties and the melancholic beauty that can be found in the darkness of loss. Listening through the album you witness Laughing Ears at her best, an intense exploration with industrial and punk-influences, meshed footwork, techno and experimental elements. Intrigued to find out more about what inspires her work both as a producer and within her day job as a video game sound designer, Laughing Ears shares some of her pivotal influences. 
Beats, Rhymes and Life: The Travels of A Tribe Called Quest (2011)  & The Low End Theory 1991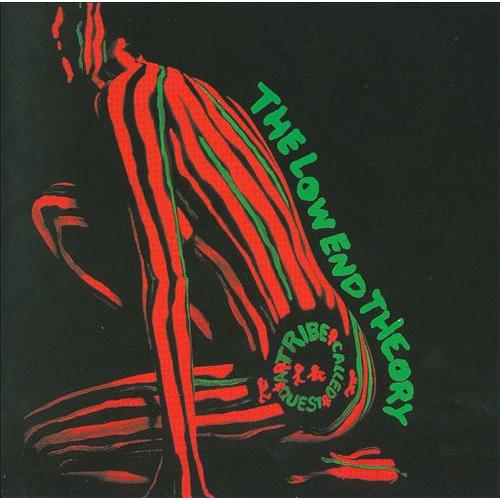 Afrocentric lyrics and spitting witty verses over a minimalist jazz groove.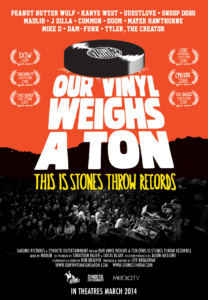 Our Vinyl Weighs A Ton is a feature-length documentary about avant-garde Los Angeles-based record label Stones Throw Records. I watched this many years ago, also love the label.
DeForrest Brown, Jr. is an Ex-American theorist, journalist, and curator. He produces digital audio and extended media as Speaker Music and is a representative of the Make Techno Black Again campaign. He released the album Black Nationalist Sonic Weaponry on Planet Mu.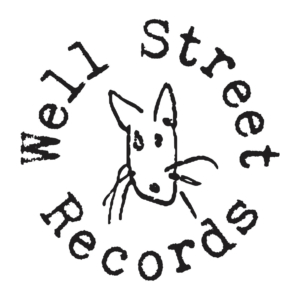 Broken beats from the London underground. Also their artwork is adorable.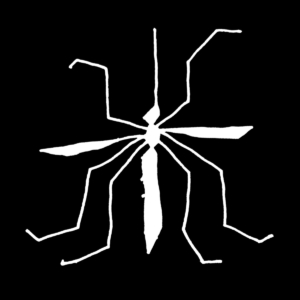 Club explorations from the East African.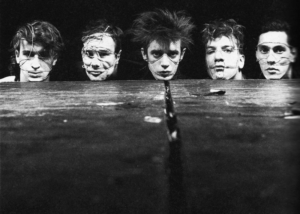 This is a German experimental music group. Their early albums were unremittingly harsh, industrial, with Bargeld's vocals shouted and screamed above a din of banging and scraping metal percussion.
Ugly: The Aesthetics of Everything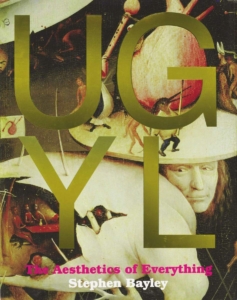 This book explains the aesthetics of everything and it's interesting.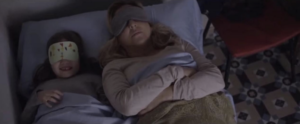 Watched this movie recently, it observed the lives of laborers at the lowest level of the social ladders. I liked the happy ending even though it's hard to be real.
The Garden of Earthly Delights
Bosch's painting full of imagination and fantasy.
The Garden of Earthly Delights in the Museo del Prado in Madrid, c. 1495–1505, attributed to Bosch. Also, another book called Codex Seraphinianus, which first published in 1981, is also fascinating. Its hand-drawn, colored-pencil illustrations of bizarre and fantastical stuff are abstract but interesting. I recommend it with this painting is because they gave the same kind of feelings.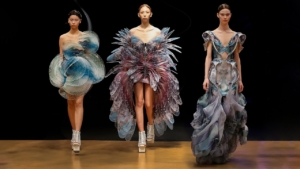 Iris van Herpen is a Dutch fashion designer and couturier renowned for her futuristic, darkly fantastical aesthetic. Her designs are hypnotic garments based on multilayered kinetic sculptures. Overwhelmed by their beauty.
'Blood' by Laughing Ears is out now via Infinite Machine – buy here.