Welcome to our Book Club series. Reading has always been a part of my life, for as long as I can remember, and I've always had a curiosity into what other people were reading, often questioning my family members about the books they had on their shelves or at the pool. Over the last few years, I've reconnected with that joy and it has become a constant with my friends, sharing our recent favourite reads, what we've taken away from them and what we are excited about exploring next. Bringing those conversations to 909, our Book Club series will delve deeper into other creative's reading history from what they enjoyed when they were growing up, their most impactful read, quotes and more. In order to extend this community of readers, there is a bonus question for those who answer where they recommend a book(s) to next person who contributes to the club.
For our first Book Club feature of the year, we're honoured to have Martyn dig deep into his reading history and collection, selecting treasures which span across music history, immigrant stories and the important life lessons of Lao Tzu.
Since the mid-90s, Martyn has been working mainly within the world of UK-originated hybrids of bass music and Detroit-influenced jazz. Having released on labels such as Ostgut Ton, Dolly Dubs, Ninja Tune and Brainfeeder, in 2007 Martyn launched his own imprint 3024 alongside Erosie. Together they have released formative records from the likes of Leon Vynehall, Jacques Greene and Martyn himself as well as newer talent such as Otik, Ehua, Sister Zo, and Djoser. In 2020, they expanded the 3024 platform into a mentoring program to help producers at all-levels during the pandemic. The program includes 1-to-1 calls, group sessions and guest Q&As with a selection of key industry people including Fever AM, Skee Mask and Luke Slater. This has also evolved into a series of compilation releases which showcase the program's producers over the course of two or three volume of releases, with tracks from Guava, Talik, CCL, Sobolik, No Sir, and blu-e to name a few. Outside of the music projects, Martyn runs one of my favourite newsletters, four things, where he talks about four things he found interesting or inspiring across music, art, books, films/videos and much more.
Your favourite childhood book? 
Good question, my childhood was kind of a mix of music, comics, (some) video games and books. One great book I remember reading chapter by chapter in elementary school and which I later revisited by reading it with my own daughter is "Eric in the Land of the Insects" by Godfried Bomans, which is kind of a Dutch literature classic. I think it was written during ww2 about a boy who 'escapes' the real world by shrinking to insect size. The language is a little archaic but still a great read even today, there's an english translation of it too which is quite good.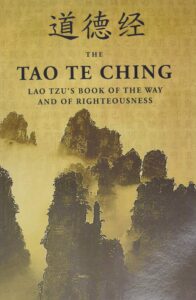 Most impactful/influential book you've read?
About 10-12 years ago I was touring a lot and kind of losing myself, in a bad place mentally and creatively at a dead end. I'm a virgo and an overthinker so that made things even worse. While traveling I would read all these self-helpy / philosophy type books which didn't really help the self, until I picked up the Tao te Ching. I read it twice in a row and it became a very important book to me; it taught me how to simplify complicated issues and turn them into something of beauty. Even when my mind tends to go the opposite direction, the Taoist principles really help me to get rid of all the noise and formulate what I  would like out of life. Besides that, the writing is just so beautiful! You can easily read a single page and sit with it for 30 mins, letting your mind wander and think of all the ways those little nuggets of ancient knowledge can influence your life, creativity, relationships etc.  I re-read it every year!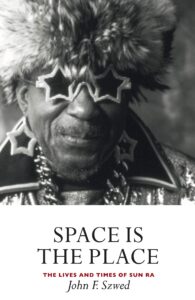 A quote that has stuck with you?
I always read more than one book at the same time and I've a hard time finishing any, especially if they don't keep my interest or if I buy new titles to read. When I read Sun Ra's biography "Space is the Place" by John Szwed I came across a section about Ra's own reading habits. Can't remember the exact quote but it said Sun Ra never read books from beginning to end, as he felt God directed his quest for knowledge and would point him to the important sections of every book. So he could read one chapter of this book, another chapter of another, and connect the information he gathered towards a new insight of his own. That made me feel a lot better about not finishing books! I'm here just collecting that knowledge that God intended for me, forget about beginnings and endings.
Favourite writer? 
While I've had periods where I would read several books in a row by the same writer, I can't really say that I can name one that's stayed with me forever. As far as music/culture writers I do really love reading people that bring the music to life on paper, and point me into musical directions I haven't yet explored. People like Amiri Baraka, Greg Tate or Hanif Abdurraqib I think should be in any musicians' collection.
Favourite genre? 
I went to uni in a place called Tilburg waaaay back when and studied Communication Science & Dutch Literature. I enjoyed learning about the art history aspects of literature, but they made you read and analyze such an enormous amount of books that I grew so tired of reading fiction for many years after. Maybe this is why I gravitate towards non-fiction (politics, culture, music, history) and maybe the odd (short) novella here and there but definitely no large epics.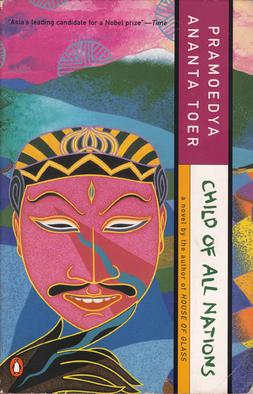 A book that you recommend everyone should read in their lifetime? 
Pramoedya Ananta Toer – 'Child of all Nations'. This book is part of a series called the Buru Quartet by the great Indonesian writer, and was written mostly while in captivity. The book is set in the 1890s Dutch East Indies and tells a tense brooding and  multi layered story of injustice in a colonized world. I'm originally Dutch and until I read this book I never realized what a gigantic blind spot Dutch people and the Dutch education system has for this chapter of its colonial past. I also realized it's probably the same for other people from colonizer-nations. Having read plenty of Dutch authors setting their stories in Indonesia, none ever address the perspective of the colonized. History is written by the winners.
Your favourite setting to read in?  
I used to read a lot while traveling, especially on the plane. I hate making music on the road so reading or just sitting with my thoughts is what I prefer. At home I usually alternate between real books and iPad – often I buy the same book in both formats.
Are you someone who shares books with friends? If so, which book have you shared recently? 
I should share more often, I don't mind letting go of books that I've read and don't need anymore, but when it comes to music books I'm a bit of a hoarder, I make notes in them and often look up stuff when I need something for a class or a piece I'm writing, so I like to hold on to those books.
What are you currently reading?
A few good ones, Rutger Bregman – 'Humankind' which is a nice 'airplane book', quite light and positive and a good read. I picked up Lao She's 'Mr Ma And Son' cos I have a weak spot for immigrant stories and this looks like a good one – will report back on it. On a similar flex but more modern is "Stay True" by Hua Hsu which I really love and I'm almost done with. And then for a music book I bought 'Cool Town' by Grace Elizabeth Hale which is a book about Athens, Georgia's music scene of the 80s/90s (B52's, Pylon, R.E.M, Mystery Date) – I can't wait to get into that!