Festival season is nigh and the Balkans are on track to be this summer's worst kept secret. With the second edition of KALA and the first edition of UNUM festival gracing the sandy, picturesque beaches of Albania we thought it was about time to start investigating what is so special about the area. We have enlisted the help of 4 local DJ's from the blossoming Albania and Kosovo to find out exactly where to eat, dance and indulge in Europe's newest dance scene.
Altin Boshnjaku, DJ – Gjakova, Kosovo
Atlin has steadily gained a reputation within the Kosovo underground scene since 2014 for his unique sets playing with a mix of house, techno and minimal. Holding a residency at Zone Club where he's supported established names such as Tobi Neumann and Cassy, he's set to take the decks at UNUM Festival this year. 
"Kosovo is really exciting right now because as a new state we are going through different stages of transitions and this is reflected in the music scene. However, today in Pristina there are driving forces pushing ahead the development of the electronic music industry. In recent years, organizations and labels have been created to organize events with different styles of electronic music from techno to house and minimal. This gives more diversity to our scene and of course helps especially local DJs who are given more time, space and opportunity to define their style. Nevertheless we still have much to do regarding the concepts of quality and creativity. I must mention the UNUM festival that will be held on the coast in Albania which is one of the most important events of this year and gathers DJs and the best producers so is a very good opportunity for me and other local DJs to increase cooperation."
To dance:
"The best places to enjoy in Albania I think are seasonal, but in Tirana you can find places where you can enjoy the nightlife, visit and enjoy very good pubs and so on. The best place is the Discobox club that brings big names of electronic music."
To eat:
"As far as food is concerned, Albania and Kosovo are rich in traditional foods. Knowing that Albania has a very good geographical position and beautiful landscapes surrounded by mountainous areas in the north side along the Kosovo border, and is dampened by the Adriatic Sea in the north and the Ionian Sea in the south, of course you will find plenty of choice from both traditional dishes and seafood, but everything is dictated by seasons."
To buy records:
"Unfortunately we do not have a record store in Kosovo nor in Albania. Personally I had the opportunity to buy some records in Europe but other options are ordering on online sites such as Juno, decks.de or deejay.de"
Minimim, DJ – Tirana, Albania
One third of Tirana regulars All Shadows Live for the Sun, Minimim dabbles in old/nu school house and techno. He and the rest of ASLS will be on hand at UNUM Festival this year, as well as Berlin's Karneval der Kulturen. 
"For a small underdeveloped country like Kosovo, unsuspectedly the electronic music scene is quite rich and thriving. There is quite a high demand for electronic music parties, and equally there is a supply by DJ's, promoters and clubs, and luckily for us, it is steadily growing."
"Kosovo's youth largely leans on the electronic scene as an escape from living in a stressful and debilitating society. Unfortunately, with high rates of unemployment among youth and complicated visa procedures, people rarely have the means to travel, unwind, and enrich themselves culturally/ artistically. Luckily, we've had some of the biggest names in electronic music visit our little city Prishtina, which has given us a slight sense of connection to the outside world-at least musically."
"From the clubbing scene, Zone Club is the main actor which has brought superb DJs (many favorites of mine) and has showcased diversity in electronic music. Some collectives/series of parties that are also making an impact include Hapesira, and Servis – both of which are organizing a sequence of (mostly) techno parties in various locations in Kosovo."
"It keeps getting better, but it needs more and more support from the local people. Big names are not enough to create a stable scene. Check All Shadows Live for the Sun (a collective of DJs and party promoters I am member of ), plus Discobox's Undo & Redo and Turtle Fest (Albanian music festival situated in the South)  plus Electronic Music Tirana."
To drink: 
"The Coolest places to hang out, sip good cocktails listening to great music are of course Radio Baritirana, where I have a monthly residency, Kino and Destil. These places organize proper dance parties and live band events and are my faves to hang out till midnight."
To dance:
"Discobox, my second home, is the only place in town delivering proper electronic music from midnight to 7am. It's a proper club where a lot of well known and unknown DJs have passed by. There's also Pepper Room, a small intimate place playing mostly funk and soulful music and Pepper on the Beach in the South, a breathtaking beach bar that words cannot describe. "
To eat:
"Definitely everyone should check Mrizi I Zanave, the most infamous farm – to – table place in Albania and very close to UNUM Festival's location. Their "think globally, eat locally" policy has made them the pride of Albanian cuisine. Everything is produced, cooked and consumed within a small territory. Mind blowing experience. In Tirana I would choose + 39 Food and Club , a restaurant and club infusion that serves delicious Italian dishes with a modern twist. Tribe restaurant in Tirana is only for meat lovers. Great atmosphere and design, excellent service and meat, lots of meat served and cooked with class."
Gemza, DJ – Prishtina, Kosovo
Gemza is set to take the decks at UNUM Festival, You can check out Gemza's music here
To dance:
"Kosovo's capital city Prishtina is the best place for partying in general. Although the city is over- flooded with bars and cafés, only a few are worthy of visiting. I would say the best places for drinks and/or dancing are Pijetore, Dit' e Nat', Soma, and Klubi M. Unfortunately there is not much variety in the city."
To eat:
"Some of my favorite places for dining in Kosovo are: Babaghanoush, Hannah ne Park (also known as Hannah + Friends) Etno Kuca, and Hemingway Restaurant, to name a few."
To buy records:
"Unfortunately, currently there are no record shops in Kosovo. There doesn't seem to be much interest in vinyl culture over all, except for some true music enthusiasts/DJs. Since online record shops don't ship to Kosovo either, I usually buy records when traveling abroad, or have them brought by someone who is coming from outside of the country."
Lekë , DJ – Prishtina, Kosovo
Having been involved with Prishtina's nightlife since the age of 16, Lekë has become a veteran of Kosovo nightlife. He boasts performances all over the Balkans including Hideout in Croatia and Kosovo 2.0 in Albania with Blond:ish. He will perform at UNUM Festival next week.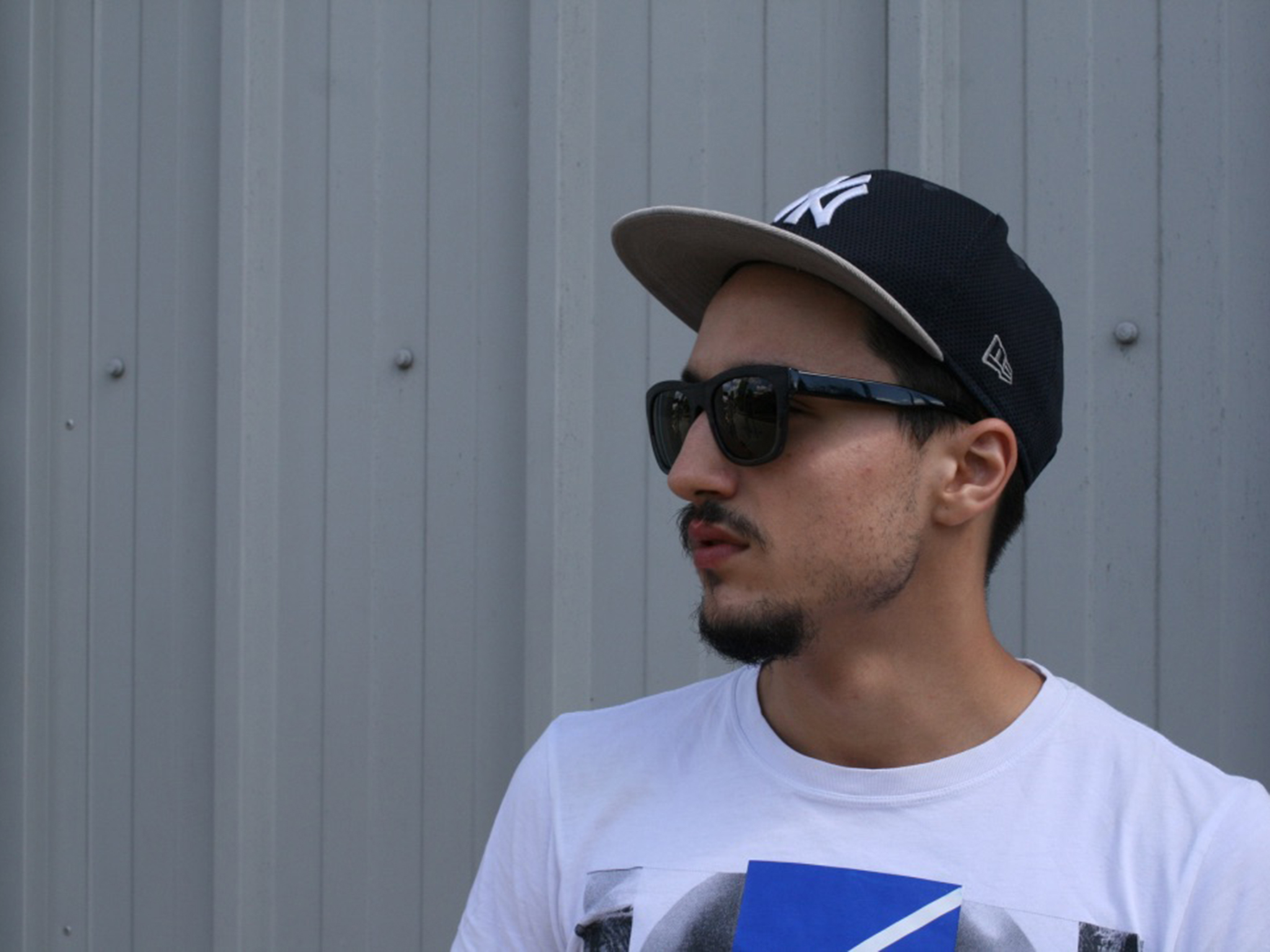 "There's great deejays being invited from abroad to play in Albania and Kosovo. Discobox in Tirana and Zone Club in Prishtina are two to check out for sure. Since I live in Prishtina, I can speak more about the latter. Zone Club has undoubtedly been the electronic music hub in our country in the last few years. We've had the chance to hear sets by some of the world's greatest, as well as to play alongside them. I think what they do for the electronic community in Kosovo is unparalleled. And the feedback we've gotten from these invited deejays when they come to play is outstanding. Often they come to play for their scheduled 2-3 hour sets, and end up playing for 8+ hours until midday! And this happened with deejays like Villalobos, Seth Troxler and Solomun, who regularly play some of the best parties around the globe – which speaks volumes about the standard that Kosovo has reached in this aspect."
"I also have my own young event series PriBeats, which I have founded together with Prishtina International Film Festival. PriBeats will hold its third edition in July in Prishtina. In the first edition we hosted Point G (LIVE) and DJ Honesty, and in the second we had Seuil and Piticu. It is held in an open air amphitheater that is located in Gërmia National Park. It's a sweet little spot, surrounded by nature. The idea is to cultivate the somewhat more minimal and deep sound that we're producing and spinning in Kosovo, as well as to invite artists that fit within these subgenres to play alongside us at the (natural) heart of our capital."
"As for artists, Pumio Space is a great producer from Kosovo and one to keep an eye out for. His tracks have been played by Richie Hawtin in the past, but he has recently started to make and play more deep and minimal music, which I would recommend you check out."
To dance
"Discobox"
To eat
"Artigiano – great Italian food and nice terrace on a sunny day"
Catch Gemza, Lekë, Altin Boshnjaku and Minimim at UNUM Festival, tickets and more information here.