Although her story begins in Greece, Pasiphae has become an in-demand artist in The Hague's tight-knit community. It's no surprise either that over the last two years Pasiphae has risen to quick success as her energetic, open-minded sets captivate listeners across the world. Pressing play on a Pasiphae mix, it's hard to know what to expect as each is filled with her unique sensibility that draws from her surroundings and emotions – the only thing you do know is that she bringing class selections from wide-spanning genres such as EBM, new beat and techno – the sounds closely linked to the West Coast of the Netherlands. 
Pasiphae made her production debut in 2016 alongside West Coast legend Intergalactic Gary for Biorhythm and the stellar duo collaborated again earlier this year for the 'Made Of Glass' EP. She has also released solo productions on Interstellar Funk's Artificial Dance imprint and a long-awaited release coming soon on Pinkman Records. 
With key dates at De School, Tresor, Sameheads, The Crave and Intergalactic FM Festival, Pasiphae has fast become one of the most exciting artists to come through the West Coast scene. With that in mind, the eclectic DJ guides us through notable labels, record stores, artists and festivals in and from The Hague ahead of her performance at Dekmantel Festival this summer. 
"The Hague's a city I used to feel so closely connected to even when I was the other side of Europe, living in Greece. It all started with the craving for exciting music and the euphoria, the energy and motivation I started enjoying when I first discovered CBS (Cybernetic Broadcasting System before it became Intergalactic FM in 2008). Many years later and as a "Haagse" resident now, I'm about to share my favourite emerging artists, record labels, music platforms & hot spots operating in/from The Hague that you might want to check out." – Pasiphae
It only takes a handful of young, energetic and well-motivated people who share a strong passion for music to create (within just 5 years of existence) if not the most, then definitely one of the most exciting festivals in the city. They started with an illegal rave for max. 100 people. The satisfaction they get when bringing people, joy, happiness and unique experiences together is what kept them motivated and made the festival what it is now. On the 1st of June, it will hold its 3rd edition, together with (equally intense) pre and after parties. 
To me, Grauzone is the key alternative festival in the Netherlands. A real highlight of local and international artists. It is a multidisciplinary underground platform with a diverse and cutting-edge programme where music, film and art complement each other. It's run by young creatives Natasja Alers & Marc Emmerik. The programming features emerging talent as well as established names rooted in or influenced by the underground music scene from new wave, electronic to psychedelic and experimental. The festival program consists of performances by bands and DJ's, a symposium with lectures and interviews, a (GRAUKUNST) exhibition and a film program – all in an intimate context with an international audience. Apart from the yearly Grauzone festival edition, there are Grauzone club nights and in July the summer special edition will be back at Whoosah, which in my opinion, when it comes to music programming and overall atmosphere and vibe, it's clearly the most interesting beach club of Scheveningen. 
BAKK 
BAKK is a record label from The Hague. It's run by Nic, Thomas and Ruben also known as Steve Motto, Randstad & The Social Lover. The label's been operating since 2013 with releases from Legowelt & Robert Bergman, Aurora Halal & Haron, Antenna, SFV Acid and M.S.L amongst others. Broad catalogue, though always on point. 
False Flag / Cultuurschok / Cosmox / Apollo Hoax 
False Flag is the newly formed record label that's being run by Cultuurschok in the Hague, who produced the 1st release EP "op sterven na dood" which just came out in March. He is one of the most talented & productive local creatives i can think of & together with Cosmox, another exciting dj & producer, they recently started making music & performing live together as Apollo Hoax. I believe the 2 of them will make a lot of noise in the future. 
Mirror Zone 
For the next one, we'll take our bikes for a 20-minute bike ride to Delft. That's where the record label Mirror Zone is operating from, through the mind and consciousness of Spekki Webu. With as many as just 3 releases out so far, the label has managed to create a dedicated following for its aesthetics, their signature ambient and tribal/trance sound. 
Powerhouse 
It's a new and exciting club night curated by DJ, producer and local legend Jeans. It started a year ago, where I had the pleasure to play on the very first edition of it and I'm thrilled to see it going strong, with upcoming bookings as exciting as DJ Stingray or Hunee and Ben UFO.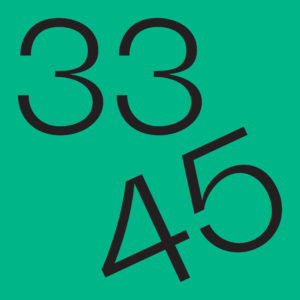 Hailing from Leiden, a new record store opened its doors 2 months ago in Noordeinde, the Hague with an extensive and broad selection, from pop and funk to the more contemporary sides of electronic music, trying to basically cover every genre in its full spectrum from the known to the niche. New and second-hand records can be purchased both online through Discogs and physically at the store. The webshop is currently in development. 
PIP 
This has been one of my all time favorite places in the Hague. It's like the meeting point to reunite with friends and you can surely find your place between the 3 different dance rooms, the big garden/open-air area or the wooden hut located on the outside. Apart from the various spaces, there is a wide range and open mind when it comes to music programming, in addition to the collaborations/festival organizations. It's being run by a passionate team of people that knows their thing well which makes it easy for them to maintain a cool space and vibe for the visitors and everyone really. On the upper floors, there are project rooms where workshops are being held, even action painting to unravel any talent, or whatever one feels like unraveling anyway! 
Het Magazijn / Bleyenberg 
Het Magazijn (van Bleyenberg) is a local club located in the very center of the city. The opening night took place in July 2017 and that makes it the newest club in the city. It's the basement of a 3-floor building that used to be a wallpaper factory/shop back in the 80s and 90s. The aesthetics of the club is dark and to-the-point ambiance, the well-curated club nights with invites made by local DJs such as Lake Haze (who's an insanely good DJ and producer too) together with the solid sound system the club is equipped with, can easily turn a potentially good night to a real-deal-party night – or morning, since it has the privilege of a 24h license too!  Now on the rooftop, apart from the thrilling overview of the city center, the long terrace and cocktail bar there are Sunday streams with DJ sets by local and international DJs! Excitingly enough, the 4th and last day of the IFM festival will move to the Bleyenberg rooftop between 16:00 – 01:00 on Sunday the 9th of June. 
Which leads me to the last mention (not least though) 
Needless to talk about historical facts and how much it has contributed to so-called "West Coast Sound of Holland". It has inspired listeners globally through the years and no wonder, it still does! The internet radio station with 24h nonstop music, video streams,  video archive,  digital shop, merchandise &.. &….. Ok, apart from what you probably already know, there have been some exciting additions this year. One is the endless list of HotMixes available for download and a new channel, the Onderwereld, that streams live every Wednesday  (some times during the weekend too) from a nuclear bunker located somewhere in the city. Of course, the Intergalactic FM Festival 2019 is just around the corner. Save the date & get all the info you need here. 
Pasiphae will perform at Dekmantel Festival from the 31st July – 4th August – more information and tickets here.