With Facebook becoming a hotbed of influential music groups, there has been a constant battle between artists and punters over whether these groups are beneficial to the electronic music scene. People from all walks of life are posting their distorted camera work to various music identification platforms in hope to get their favourite tracks ID'd – destroying the digging element. However, there are music groups that give dedicated fans and upcoming artists an opportunity to flourish, using it as space to share music and experiences. That's how we came across Bangs Garcia, a DJ and production duo from the North of England who are powering through the student nightlife scene, playing at house parties and entertaining afters in kitchens across the North. Over the past year, they have supported the likes of Hunee and Mind Against and this weekend they will be playing at the eclectic boutique festival Farr. We've got the lowdown on how Goutham and Elliot met, what you can expect from their sets and their thoughts on the rise of music-orientated Facebook groups. The duo have also contributed to the fifth edition of Untitled 909's podcast series – stream at the end of the feature.
Introduce yourselves – who you are and what you do besides DJing.
My name's Goutham, I'm currently at university in Nottingham and a stalwart in the UK Afters Scene™.
I'm Elliot, at the moment I'm thoroughly enjoying studying in Leeds. In my limited spare time, I've also found myself getting stuck into the UK Afters Scene™.
How did you guys meet and what sparked the idea to become a DJ duo? 
We're friends from home and were DJing a lot separately in our respective university cities. At some point, we started playing b2b and once we realised how much more fun it was, and how well we bounced off each other, we decided to do all our sets in this way.
You've managed to secure some pretty huge gigs so far with supporting dates for Monoloc and Hunee as well as a key performance lined up for the summer at Farr Festival. With little coverage about you guys online, what has been the most important factor to you getting booked at these important gigs so early on in your career? 
Given how many people our age DJ now, there is always an element of luck in getting those sort of sets. However, we've always maintained enthusiasm for the events that we want to play for and we show our support in every way possible which goes a long way in getting sets and generating new connections.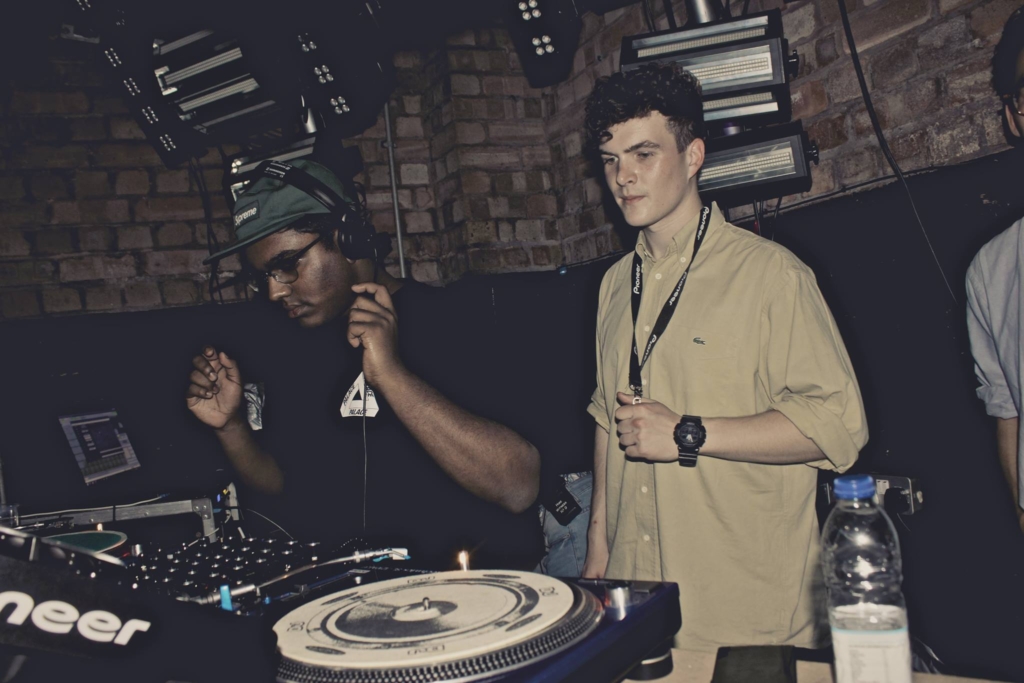 How would you describe a Bangs Garcia set? 
Whilst we'll always have a cohesive and carefully thought out set of tunes to play, a large part of DJ'ing for us is to have fun. We'll get as loose as the crowd are, it's more fun that way and I feel everyone has a better time if the DJs engage and level with the punters as opposed to hiding behind the decks.
How do you like to go digging for new music?
The internet is definitely our main resource of digging it's easy to start looking at one record online and end up in a huge Discogs hole hours later. Unfortunately, neither of us get many opportunities to go record shopping so we tend to buy the bulk of our records online.
What drew you to start a career in the music industry? Did you ever have a lightbulb moment where you just suddenly knew that this is what you wanted to do? 
Goutham: I've always been involved in music in one way or another since I was about 11/12. I played guitar and drums in bands when I was younger and started to get into electronic music when I was 17. DJing seemed a natural progression from there, and so I was keen to get involved with a new music scene and was fortunate enough to know people who were able to give me sets.
Elliot: Electronic music has followed me my whole life. In high school, when my music teacher showed my class a basic production software, and to college when I would often play at people's parties. We both got into DJing properly when we went to uni and it was then we moved to playing in clubs.
I'm aware you're both part of several music related Facebook groups – do you feel that they have helped influence your style or kickstarted your career? 
Facebook has always been a powerful tool for connecting with others and promoting events but over the last few years, the rise of Facebook groups has also made it a valuable resource for discovering new music. I wouldn't say that any particular group has influenced our style but I think being constantly exposed to lots of music that we might not necessarily have found through our own digging has definitely widened our view of what is out there and led us down trails we might not have followed otherwise.
Are these Facebook groups beneficial to the nightlife scene that the UK holds? 
Absolutely – they allow like-minded people to meet and make connections which may not have been otherwise possible. Clubs are a difficult setting to socialise in, however, these groups can be used to initiate friendships (and social interactions?). Although it's not personally our sort of thing it's been great to see groups such as Lengoland (a group primarily for bassline/dnb) flourish and have showcases at huge clubs such as fabric.
Goutham, you're playing at Farr Festival with the ITT Group residents. Do you see a future for these Facebook groups whereby they become more heavily involved in the industry directly such as hosting events, building labels etc? If so, why? 
Goutham: I think Facebook groups provide a far-reaching community which you can't really get in real life, as they aren't limited by location. With ITT hosting the main stage at Farr, and Lengoland doing so well in the bassline and grime scene, there's been a lot of success for these groups already and it's something I can see growing further. With the communities growing so large the reach is incredible. I'm sure festivals will want to source talent from them, and it's mutually beneficial for sure.
Do your sets differ at all between festival and club? If so, why? 
We try and make sure that in each set that we play we showcase our own taste as much as possible, even if we are playing on wildly different lineups each time. When it comes to preparing for a set we want to ensure that we play as appropriate a set as we can to the programming of the party whilst staying true to our sound. For our upcoming set at Farr festival, we're playing a daytime set at a smaller tent where artists such as Huerco S are performing so it will be fun to dig a bit into our collections for some slower, deeper cuts.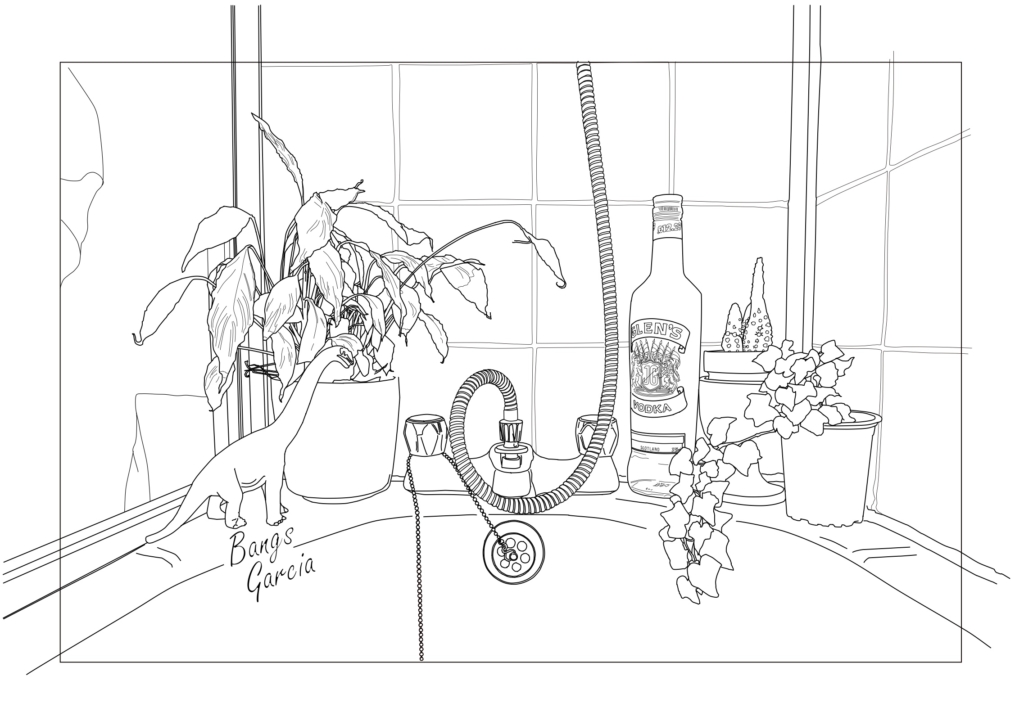 Credit: Minerva Pawsey
Back to learning a bit more about Bangs Garcia. Who would you say has influenced you the most in your career so far? 
We both take a huge influence from producers such as Mr G and Nail – they are our favourite UK producers and we love their gritty and raw house sound. As we both love 90's house we have to mention Kerri Chandler and Glenn Underground, don't think they have ever made a bad track!
Do you ever see yourself going into production? If so, what kind of tracks would you like to produce? 
Both of us have been producing on and off for the past 3 or 4 years but recently we've been setting aside some weekends to allow us to get together and work on music. It's difficult to pick a particular style of music that we'd like to produce together as each time we start a track it's completely different from the one that came before. We've actually included a track that we've been working on in the mix, probably one of our darker tracks.
What have been your favourite clubbing memories to date?
A lot of our favourite clubbing memories have been shared. We've been fortunate to go to a lot of big clubs and see a lot of great DJs together but The most recent experience that had a really significant impact on us would have to be DJ Sotofett and FIT Siegel in Tresor last December. Having seen Sotofett in Nottingham before, I was expecting an eclectic set of anything from funk to jungle but he delivered probably the most punishing techno set I've ever seen. Everything he played was absolutely killer and we were both so impressed at his versatility – he even played a voicemail recording of his very rinsed friend mid-set before bringing in an ungodly techno kick drum out of nowhere.
If you were to play b2b with anyone, who would it be? 
A dream b2b for us would be to play with someone who can play a killer set whilst having the time of their lives. Mandar always look like they have fun in the booth so we're sure we would have a blast playing with them. There would be 5 of us playing so the rotation might be a bit problematic!
Lastly, an after party tends to be held in a kitchen. Why is the kitchen the room of choice? 
I've been to a few afters in my time so I feel like I can be a good voice of reason on this topic. Kitchens are the beating heart of any home, so it makes sense to hold the after party there purely for that reason alone. There's definitely more to it than that though; functionality is key. Kitchens have the fridge for more booze, a tap for water and a hob to strike a light. They've got everything you need within an arm's reach.
Catch Bangs Garcia at Farr Festival this weekend.
Featurec photo: Minerva Pawsey