The demise of London nightlife has been the topic of discussion for a while now but there are pockets of success cropping up all over the city that tell a very different story. Opening earlier this year, East London venue FOLD has been consistently pulling together some of the most innovative line-ups in London. Bringing a vast selection of global promoters and collectives including Pinkman Records, Bunker NYC, EarToGround, Warning and Suckulence, the club is a real breath of fresh air. It's this kind of creativity that helps inspire promoters to curate bold billings, stepping away from their comfort zones and we feel that's exactly what Feelings achieved with their Xmas Rave last weekend. 
Enlisting three incredible selectors, the night saw performances from local fast-rising DJ iona, NTS radio host Elena Colombi and Moustache Records label head David Vunk. With residents The Menendez Brothers kicking things off, the evening begun on a lighter note with floaty lo-fi cuts and dreamy beats filling us with warmth as we escaped the harsh winter cold and uplifting records like Lime's 'I Don't Wanna Lose You' (which hasn't left my head since) oozed out of FOLD's incredible sound system. Moving into iona's eclectic and a points mind-melting set, she cemented herself as one of the most exciting new talents to watch out for in 2019. Starting off with slow-burning chuggers, iona weaved into heavier techno and electro with Errorsmith's 'Superlative Fatigue' and Lanark Atrefax's 'Touch Absence' as well as Dance Mania-esque high energy records. There was a moment in the set where we couldn't tell if we were hearing things or she was really fucking with us as she played a melody of jacking edits including The Addams Family theme song. One of the highlights from Dekmantel's Boiler Room series this year, Elena Colombi started off moody as she flowed through new beat and downtempo techno. However as the set progressed, Elena kept you on your toes with sequences of old disco anthems breaking up the tension.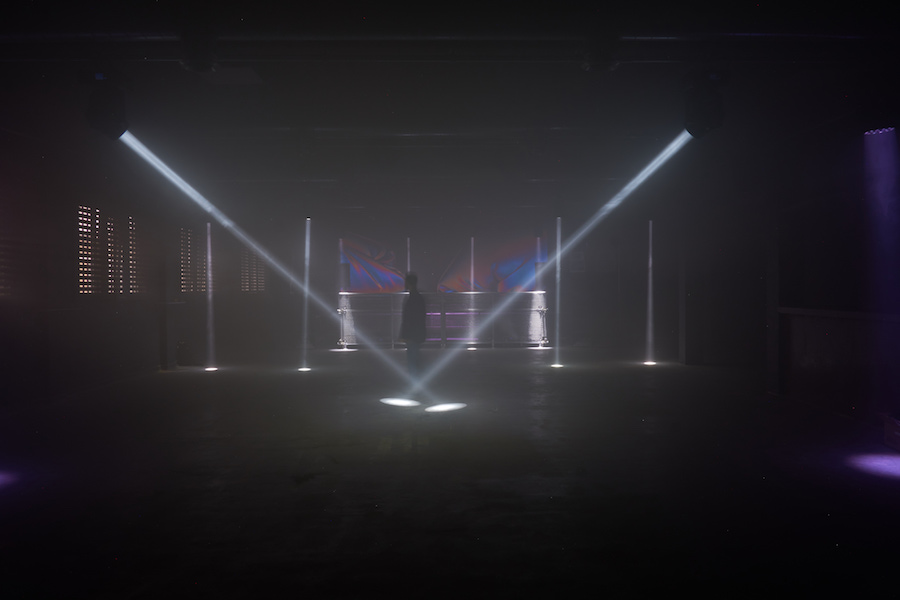 It was David Vunk who stole the night for us, playing his first set in London in three years. A selector who focuses on energy rather than genre, the set was pumping from the get-go. The Rotterdam legend was also on fine form behind the decks, throwing his wildest moves and bringing pure joy to the venue. I was unable to break away from the dancefloor once during his entire performance as he slammed out weapon after weapon including I'm Kellar – I'm Kellar – released on Moustache Records last year – Tom Trago's 'Use Me Again', 'Frankie Goes To Hollywood', 'Thriller' and 'Enjoy The Silence' – to which I almost lost my voice belting out. In amongst the all the well-known classics, The Vunkinator played some of the most beautiful Italo and trance records that were almost reminiscent of the early 00s Ibiza days. 
Having been our second trip to FOLD, we were left feeling as ecstatic as the first time we went for the Pinkman Records showcase. The ease of the venue, from the locker system, roomy smoking area, no-queue toilets and vast open space of the club allows for punters to only focus on the music rather than the looming struggle of completing the easiest tasks. There was always enough room on the dancefloor to freely move and the sound system is one of the finest in London. It's a no-brainer that FOLD is the answer to all of the London's scene problems and with them making it look so easy to achieve, you question why other clubs don't have the same model. 
Read our interview with David Vunk here.