Located in Brighton, Patterns has quickly become one of the most forward-thinking ventures in the South East. Launched in 2015 and helmed by London's Mothership Group, the venue is a multi-purpose building with live music, underground club nights and day parties on the terrace located in the beautiful Art Deco building 10 Marine Parade. Its rich history within the local music scene goes all the way back to when it was Ted Potters Music Bar and Escape Club. With a 300 capacity basement space, Patterns gives music lovers a chance to see big names such as Hunee, Ben UFO, Goldie, Helena Hauff and Mount Kimbie in an intimate atmosphere. As evident from clubs across the UK, it's a solid team of residents that keeps the clubs bubbling which is something that Patterns has achieved this year. Bringing together a variety of different DJs from all walks of life, Patterns' 2019 residents include Charles Green, Mehtola, Mr Bongo, Wild Fantasy, J-Felix, Chris Headcount, Ovre, Faro, Momo, Daisha and Parry. All with their own unique flair and style, Patterns have approached the art of the club resident in a very different way. As we move into the summer season, the club boasts a strong musical programme with the likes of Sherelle, Kornél Kovács, Hunee, object blue, Ploy and upsammy all gracing the space. For our debut edition of Meet The Residents, we get to know Momo, Faro, Mr Bongo and Charles Green a bit better as they get into the swing of their new residency.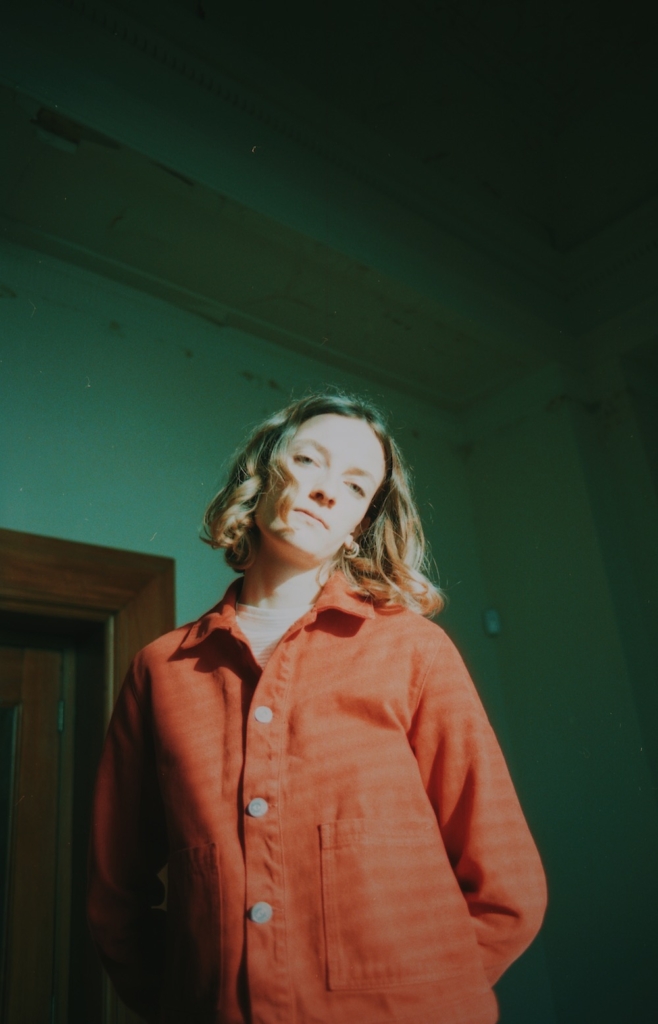 Introduce yourself… how did you get started in music and what's your journey been like so far? 
My name's Emily, I grew up in South London and went to study at uni in Brighton where I guess my love for dance music really blossomed. I started getting intrigued by people who were setting up their own nights and booking DJs I was discovering. Over the course of about 6 months I taught myself to mix vinyl and later went to some CDJ lessons run by Rhythm Sister in London. I have a distinct memory of asking someone for advice on how to start learning to DJ, someone overheard me and laughed out loud, they said 'You want to learn to mix!?'. But my friends were really supportive in encouraging me to pursue it. I never thought I would end up playing some of the gigs I have played so far, and I feel really grateful to Patterns for giving me the chance to grow as a DJ. They've given me a space to explore my own taste and style in front of a crowd.
In terms of the journey, it's funny because right now I'm very aware that I am nowhere near the point I would like to be in terms of my technical DJing abilities, but I think that has given me a hunger to one day get there. I'll be listening to mixes from DJs like Saoirse, Ciel or D. Tiffany and think – that's how I want to be able to play! The way they construct their mixes has really made me think about DJing differently – their ability to make a mix 'flow' I guess is what appeals to me.
Is there a particular artist / DJ that has shaped you? If so, how? 
There's too many to name, but if I had to pick one I think it would be Beta Librae. Not only her DJing but her production really speaks to me, she manages to evoke a huge sense of emotion in her mixes and releases. I will always be interested in anything that Russell E. L. Butler produces too, I think he's incredible! A bit closer to home there are also a lot of London-based DJs who have shaped me and opened my eyes to how exciting electronic music can be – Aurora, Anu, Kiara Scuro and MLE are a few who have inspired me.
If you had to pick one record to describe you what would it be? 
Robyn's new album Honey. It's just a really fun album that lifts your spirits!
What is your approach to your DJ sets? What do you aim to achieve? 
I find it really boring when DJs play the same genre throughout a whole set, so as I'm usually playing warmup sets I'll make the most of the slower tracks or weirder drum sequences. I try not to compare myself to others too, as I'm always worrying 'what if people don't like this track!?' But I just have to try and trust myself a bit more. I like throwing some pop tracks in there, that always makes people smile. When I go out raving, I like hearing tracks that make you screw your face up without realising, so I try and bring a bit of that somehow! I also have stopped worrying about having the latest music, something which I used to be paranoid about. Now I've realised you don't have to bring a set full of the rarest, unreleased stuff, as long as you play music you enjoy.
What do you hope to bring to your residency? 
I hope to bring my sense of fun and to stay true to my style. I also want to embrace the challenges that come with being a resident – keeping your sets interesting and varied enough to show regulars that you've been doing your homework, I want to make dancers feel like you've actually put in thought and care to what you're bringing each time you play. I'm just excited to keep taking risks as well and pushing myself a bit more.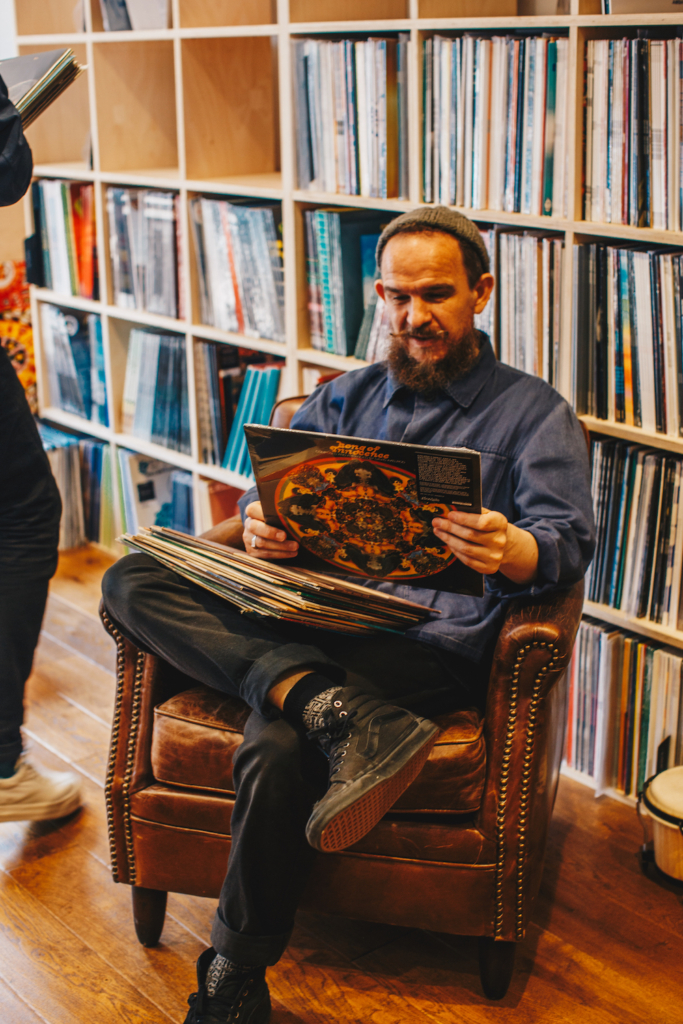 Introduce yourself… how did you get started in music and what's your journey been like so far?  
Gareth Stephens, one of the DJs for Mr Bongo. I have always collected records and it was from there that I fell into DJing rather by accident. Where I grew up there wasn't really a club culture so you had to make your own. That's what made me think about starting to share the records I'd been hoarding up until that point. This developed into running club nights and a record label with friends, as well as working in record shops with legendary record dealers such as Nick The Record and Chris Soft Rocks. From there I began working at other record labels, before finding my permanent home with the Mr Bongo family. It's been a fun journey with a lot of luck and chance involved. 
Is there a particular artist / DJ that has shaped you? If so, how?   
Friends mainly, but also during the period I first started clubbing. The music played was very eclectic and that has stayed with me. Seeing Theo Parrish in 1999 at the R'Solution night at Fabric opened things up. He made other people's records sound like his own!
If you had to pick one record to describe you what would it be?   
That is a really hard one to answer, but in a literal sense maybe The Mr Bongo Record Club compilation series I've compiled with the team at Bongo. It's my (our) taste reflected on to a record. 
What is your approach to your DJ sets? 
Play it by ear. If you try and pre-plan it or over-think it, it never goes as you imagined.
What do you aim to achieve?   
For people to have a good night and hopefully hear some music they've not heard before. 
What do you hope to bring to your residency? 
Bring some of the Mr Bongo spirit and ethos out to the party.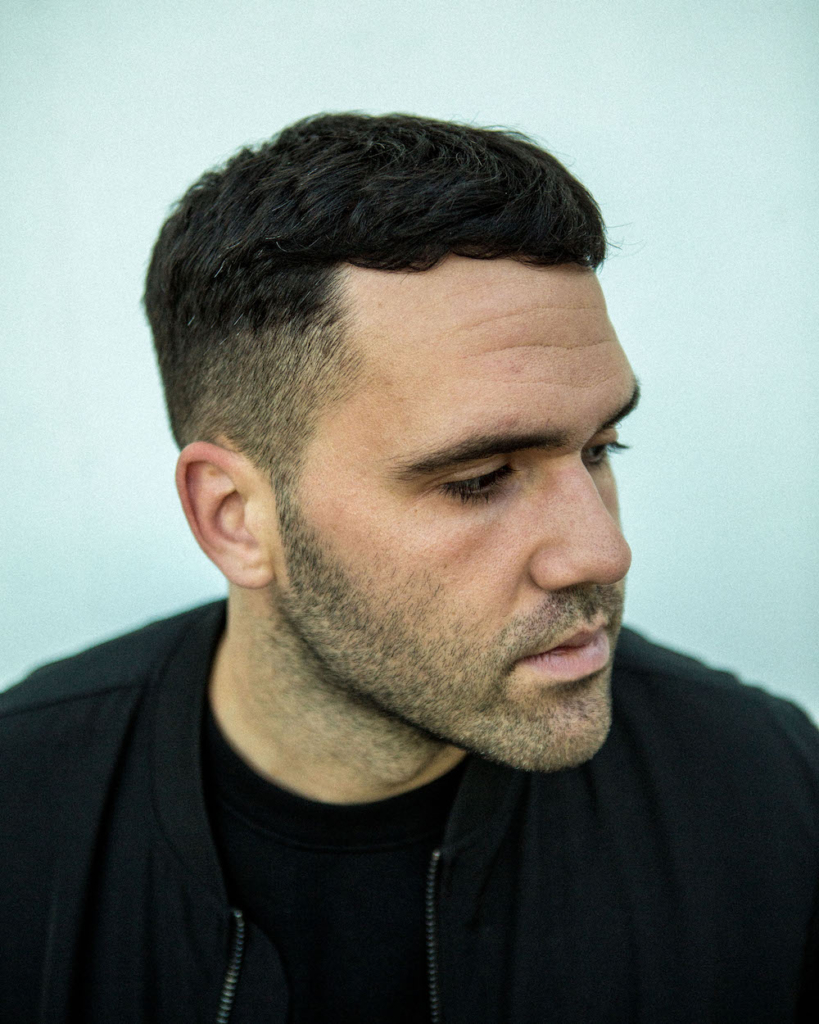 Introduce yourself… how did you get started in music and what's your journey been like so far? 
Hi, I'm Charles Green and I'm from the seaside town (now city) of Brighton. I first got started in music at the age of 6/7 when I started taking keyboard/piano lessons, I then went onto have lessons in violin, clarinet and guitar through school, but never got that great at any of them. However, I guess that started the music journey in reality. In secondary school around the age of 13 I started to DJ and collect records with a friend that had recently moved in next door to us, he was already playing records each night and my mum was encouraging me to go check it out. So I did. We quickly became friends and started hanging out in the evenings, learning how to mix and recording the sets onto cassette tapes to listen back to. We got pretty obsessed with finding records that we'd heard in sets from the tape packs we'd been buying too, which led us on to other labels and artists as went along. It was mainly a mixture of Garage/Jungle/Grime music and we lived in the bargain bins back then because we had no money, ha! I'd then start to hang around with new friends who I'd met at school and we'd go to the youth centre on a Thursday night because they had DJ equipment or mess about after school on the decks at my friend's place. This then morphed into club gigs around the age of 17, which got more gradual over the years with the more time I spent learning the craft and meeting new likeminded people in the city. At some point in 2011, I was asked to play a set at Audio and instantly fell in love with the space. Now it's 2019, the club is called Patterns and you're asking me about my journey!
Is there a particular artist / DJ that has shaped you? If so, how?
Being honest I'd have to say Jeff Mills is a particular inspiration for a few reasons. When I was 18 I had no idea about techno music until I walked into the basement of the Ocean Rooms to find Jeff playing music at lightning speed with a drum machine, like what? Being honest, I'm not sure how much I'd enjoyed it at first. But, the important thing was that because I'd grown up on more UK based music I'd not really had something sound so alien to me. The energy was totally different. After that, I'd got more and more into the more Techno/Electronic sounds over the years which, admittedly, was a fairly long process. Years later it was the Exhibitionist and a few new Mills gigs that have massively inspired my overall approach. I'd gotten obsessed with the tough but funky nature of the Purpose Maker records too, so wanted to know more. After watching the production part of the Exhibitionist Part Two, I made the first couple of one take drum tracks that appeared on my debut EP. It's kinda like something just clicked with the more performance-based style than sitting on a computer for the best of 7 years. I had the tools (hardware drum machines and synths) but was looking in the wrong direction for the final process. Coincidentally we also share the same birthday!
If you had to pick one record to describe you what would it be? 
Raw and powerful with plenty of soul!
What is your approach to your DJ sets? What do you aim to achieve? 
In preparation, I definitely have a vague idea of each set. IE: I will usually always have tracks that I feel I could open/close with on a particular night plus there are some drum tools or layer tracks that I use quite a lot too. But it's never fully planned and always open to variation. It also depends on the medium because if you're playing records you have to be way more selective before the show about the set you will play, but the digital/USB aspect can allow you to broaden this limitation. Ironically, at the same time, it can also offer another one of actually having too much choice, hence trying to get some sort of vision for the night ahead to avoid this. When you have a residency you are playing with artists from different backgrounds regularly so that can allow a guide of what you're going to do musically for each gig, but being able to offer my own flavour at the same time is also really important to me. I'm trying to bring an element of my musical journey through life and some personality into my sets, whilst also just going with the energy of the room. I guess if you can try to put something together that you'd be happy to go and see, then maybe someone else would want to too.
What do you hope to bring to your residency? 
Consistency, commitment, good music and tequila.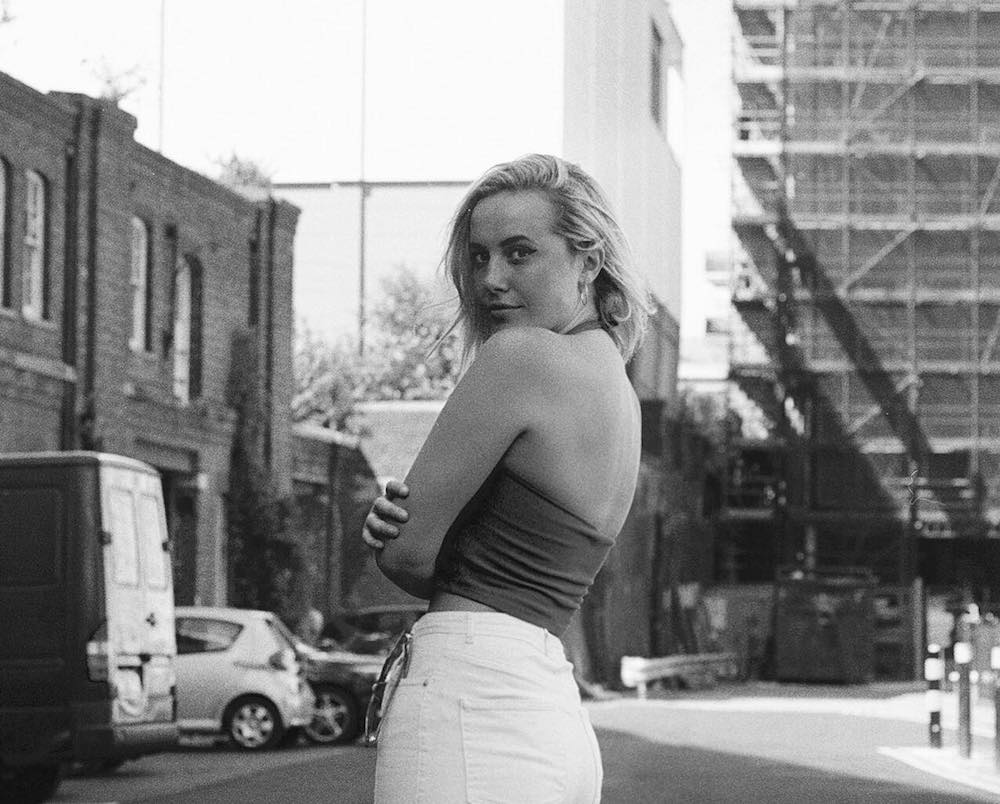 Introduce yourself… how did you get started in music and what's your journey been like so far? 
I've been passionate about music for as long as I can remember (thanks to my dad) and grew up on R&B and Soul, getting into more electronic sounds in my early teens. I bought my first pair of decks when I was 17 and just practised in my bedroom, making mixes for SoundCloud. I started playing out in Brighton in 2015 as part of an R&B duo named Girl's Can't DJ and then played my first gig as Faro at the beginning of 2016 at Patterns, and here I am today! It wasn't until I started playing at Patterns that I thought, ok this could really be a career for me. Since then my journey has been amazing, not only have I had the pleasure of supporting huge headliners but Patterns has been a springboard that has lead me onto other things and given me the confidence to push my career as a DJ. I currently live in London and am playing at places like XOYO, Annabel's, Brixton Jamm, Lock Tavern, Oslo, NT's with a radio residency on Balamii and host two of my own nights 'Freshly Squeezed' and 'Faro & Friends'. A few months back I did a mix for the Identification of Music group and spoke on a panel for an event they hosted (sponsored by Pioneer) about breaking into the industry with other top talents, so that was a recent proud moment. Now I'm working on some other projects including productions, and can't wait to bring my own tunes out.
Is there a particular artist / DJ that has shaped you? If so, how? 
B Traits was initially the role model that got me into DJing back when she had a Friday night Radio 1 residency, so I've got her to thank for making me kick start! I think Move D is probably one of my biggest inspirations (and has been consistent since the start) and has definitely influenced me massively selection wise. He always delivers amazing music that I feel I really connect to personally and brings so much energy and authenticity to his sets, mixing up different genres but remaining true to his sound which is what I aspire to do. I look up to people who play from the heart and soul, and he definitely does that. I have a bunch of artists who have shaped and inspired me in different ways and every day I continue to discover new talent that does so, a few others are Jayda G, Byron The Aquarius, Kyle Hall, Cody Currie, Lakuti – the list goes on and on!
If you had to pick one record to describe you what would it be? 
I'm going to say Erykah Badu – Honey (Glenn Underground Remix). It's got everything I'd want in a tune, a remix full of soul and class that's a completely different take on the original but does it wonders – definitely a bitta me. 
What is your approach to your DJ sets? What do you aim to achieve? 
I guess it totally depends on what set I'm playing and when in the night, but a typical set from me would be soulful and raw, filled with house music inspired by Chicago and Detroit, mixed up with Disco, some US Garage and Italo House. I put 110% into my tune selections and never play anything 'willy nilly' – so everything you hear are tunes that are close to my heart and that I really connect with personally, and the audience definitely notices that. My sets are usually pretty uplifting, I love to just make people happy and dance. 
What do you hope to bring to your residency? 
To showcase who I am as a DJ whilst inspiring young and local talent at the same time. Many times people have approached me after my set to praise me and let me know that they feel inspired to DJ themselves (especially women) and it's a great feeling to just be up there and do what I love communicating with the crowd and bringing joy to their nights. 
For more information on Patterns click here.