There's something truly haunting about Maenad Veyl's work – a project launched early last year by Milan-based artist Thomas Feriero which saw him step away from his signature sleek productions. With Maenad Veyl, the music is boisterous filled with a raw punk-like attitude influenced by his early metal days as well as scatters of hardcore, jungle and EBM. The project made its debut with a split EP on Oliver Ho's Death & Leisure label alongside Years of Denial followed by 'Somehow, Somewhere They Had Heard This Before' on Rotterdam's Pinkman. After a string of releases on his newly-founded Veyl imprint – a collaboration with Vakant's Alex Knoblauch – Maenad Veyl is ready to release his debut album under the moniker. Titled 'Body Count', the album is comprised of twelve no-filler records, ferocious from the get-go and a good combination of slow-burning chuggers, big threatening anthems and epic drum solos. 
Released on the 22nd April, Maenad Veyl talks through some of the major influences that were integral to the making of 'Body Count'.
Benin: Rythmes et chants pour les vodun
Ultra-groovy ritualistic percussionism from Africa. I've always been fascinated with Vodou's body/soul binding themes and this compilation really feels like an audible ceremony. Despite popular culture's insistence in labelling "voodoo" as something dark and evil, I find 'real' vodou to be quite uplifting, like on here.
Nine Inch Nails – Downward Spiral 
https://www.youtube.com/watch?v=fKZRcIGnaqE
I remember spending my afternoons as a teenager chatting with strangers over IRC about music, video games and movies. We'd all have these really awkward mIRCscripts that would automatically announce what you were listening to, usually alongside terrible ASCII art. This meant most conversations revolved around picking on someone for playing something cheesy, some non-nekrokult-true-breed black metal (the only thing no-one would dare bash) or just bad rap music.
The older kids made fun of me for listening to Godflesh and Fear Factory without knowing anything about "real industrial" (their words), so one day one of them sent me 'Downward Spiral' as a present. This was in 1997 or 1998, and receiving a CD from some guy I never actually met from the other side of the world was kind of a big deal, and the small gesture went a long way.
I didn't quite understand it at first. I remember thinking it was a bit "all over the place" but a few months later I popped it back in my Discman and it blew my mind. I consumed this so much I had to let it go at some point, but playing the whole thing again last year struck those same chords, inspiring a lot of backbone ideas for 'Body Count.'
Cut Hands – Festival of the Dead
I love Whitehouse but William Bennett's Vodou-inspired Cut Hands LP really takes the cake for me. Its effective simplicity is something that I strive to achieve through some of my music as well.
Birdman 
Antonio Sanchez's soundtrack is a real masterpiece and Alejandro Inarritu's direction — featuring some of the best scene flow I've ever had the pleasure to watch — make this one of my favourite movies. The entire film feels a lot like listening to an album and it gave me a lot of ideas for my own sequencing.
John Carpenter – Anthology
Sir Carpenter's music has always been special to me. Just as I was taking a break from it, Sacred Bones released this anthology LP with all his movie themes packed into one in 2017 and I've been playing this at least once a week since then. I'm usually not a fan of "Greatest Hits" compilations but this one really clicked.
Peder Mannerfelt – Lines Describing Circles 
Peder's music has been a huge influence on me in recent years. This album truly stands as an inspiring feat in terms of effectiveness, originality and sheer sonic grandeur. In a sea of "deconstructed club music" post-Arca clones, 'Lines Describing Circles' resonated with me for its straightforwardness.
Zaliva-D – Sky Singing 
Often otherworldly, Zaliva-D's debut really sounded like nothing else at the time. In similar ways to Tzusing, who I'm not mentioning here simply because he'd be too obvious, Z's use of a traditional sound palette intertwined with futuristic visions really makes him stand out.
Slayer – Reign in Blood
I promised to myself I wouldn't mention this is on this list but here I am, at #8, giving in, arms up in the air. Basically the most influential album ever for me: I heard a lot of things for the first time on here and to this day I draw a lot of grooves and rhythmic ideas from what Araya & co. did on here.
Bloodborne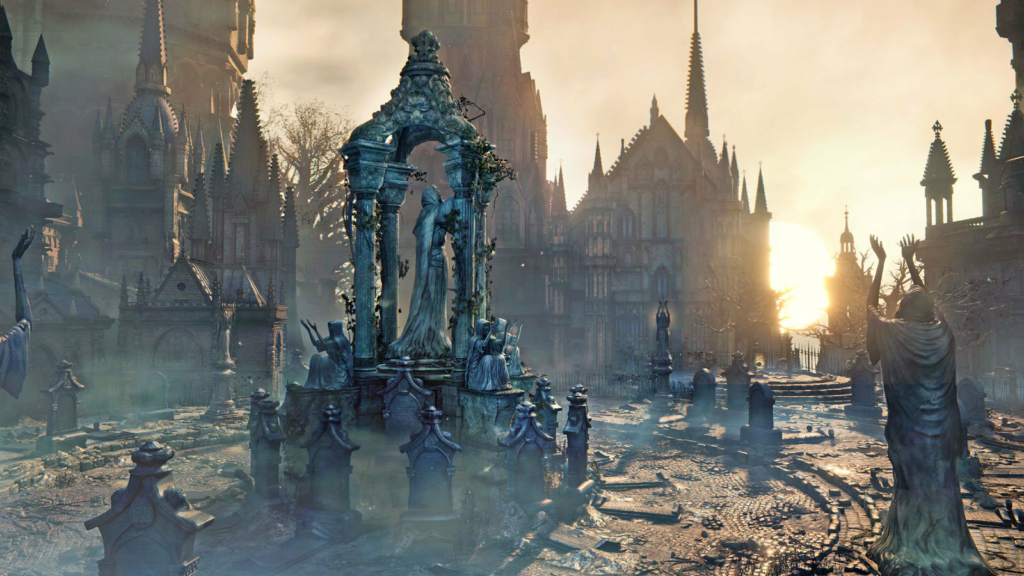 When I first picked up this game a few years back I kept dying at the very beginning, even the very first enemy was a struggle. I was totally confused and wondered whether I was actually enjoying it, which is an odd thing to dwell on for the medium. I was about to dismiss it as something that just wasn't for me when something suddenly clicked. Once I understood Bloodborne is kind of like Hidetaka Miyazaki's metaphor on life itself, I couldn't put it down. A few years have passed but I am still addicted to the game's sadomasochistic systems to this day. In many ways, Maenad Veyl as a project (and by extension, 'Body Count') have felt a lot like those first footsteps in Yarnham.
Dying Fetus – Epidemic of Hate
The first trap song ever written. Prove me wrong!
'Body Count' by Maenad Veyl will be released on the 22nd April via Veyl – pre-order here.