We first featured Bklava on the site over a year ago when we ran a series of mixes from the Patterns residents. We were instantly drawn to her pop-influenced UKG soundscape and the hybrid DJ sets where she's singing over the records. And a lot has happened in that time. She's gone from a local legend in the coastal town to reaching international platforms from signing to Ministry of Sound Records to remixing for Diplo and collaborating with fast-rising newcomer ABSOLUTE. Bklava was also named as one of Amazon Music's One To Watch for 2021 alongside the likes of Pa Salieu and India Jordan and is heavily championed by tastemakers across BBC Radio 1. It's been so exciting seeing her transform and grow – now she returns with a new emotional two-step pop bop 'Close To You' on Ministry of Sound, a nod to her single life and newfound independence.
In this edition of Influences, Bklava highlights the records, sets, artists and people in her life who have helped inspire her work.
Amy Winehouse – You Sent Me Flying 
Any song from her Frank album! I was a teenager when I first listened to Frank and I just remember being mesmerised by her voice and her lyrics. Still one of my favourite albums of all time. She was and still is iconic. 
Aretha Franklin – Day Dreaming  
The harmonies in this song are magical and her voice always sounds so effortless despite how challenging they are to sing! She made such an impact so she's a massive inspiration to me. 
Randy Crawford – Street Life
 If I'm in a bad mood, this is the song I put on to switch up my day. It's my summer song and my laundry song too ?
Kate Bush – Running up that Hill or Cloud Busting
I've always been mesmerised by people who can do it all and Kate Bush is the definition of a one-woman show. She is a visionary and the fact that she had produced, written, and performed practically all of her work and was the first women to receive a UK number one for a self-written song is so inspiring!
Beautiful People – Barbara Tucker (and all the Strictly Rhythm repertoire)
When I first started learning how to DJ, I was playing everything that Strictly Rhythm put out and absolutely loved anything to do with garage house. A big part of why I love dance music is not just the production but all the incredible and sometimes uncredited vocalists who sang over some of the best house/garage tracks from the 90s/00s such as Barbara Tucker, Cj Bolland, Shola Ama, Kim English, Robin S, Cece Peniston, Kele Le Roc. 
MJ Cole – Sincere 
I don't think I'll ever get bored of this song. One of the first tracks I spun on the decks and still rinse now. Something you can dance to at a late one or listen to getting up in the morning. I love that.
The Ordinary People – You Make My Heart Sing 
Played this one of my first sets and it's still a classic. If anyone had to ask me for my top 10 favourite garage house tracks, this would be one of them. 
Imogen Heap – Hide and Seek 
Imogen Heap is one of my idols and is such a talented composer/producer/singer/engineer/writer and inventor (another one-woman show). I watched her Tiny Desk concert recently where she revealed a glove she created that connected to her DAW and was able to manipulate sounds with hand gestures whilst wearing the gloves. I don't think there's anything she can't do.
Todd Edwards – Searching 
One of my favourite producers. You can tell whenever it's one of Todd's tunes which is what I love about him and his production style. He's got his own sound that no one comes close to so I was absolutely honoured when he did a remix of one of my tunes.
DJ EZ
When I was learning how to DJ, I religiously watched all of the EZ sets I could find on YouTube and was blown away by the technical skill as well as the tune selection. I still go back and watch his older sets that pushed me into djing. Every time I've seen him live, it's always a slick set. No one does transitions like EZ.
My team, my friends, my family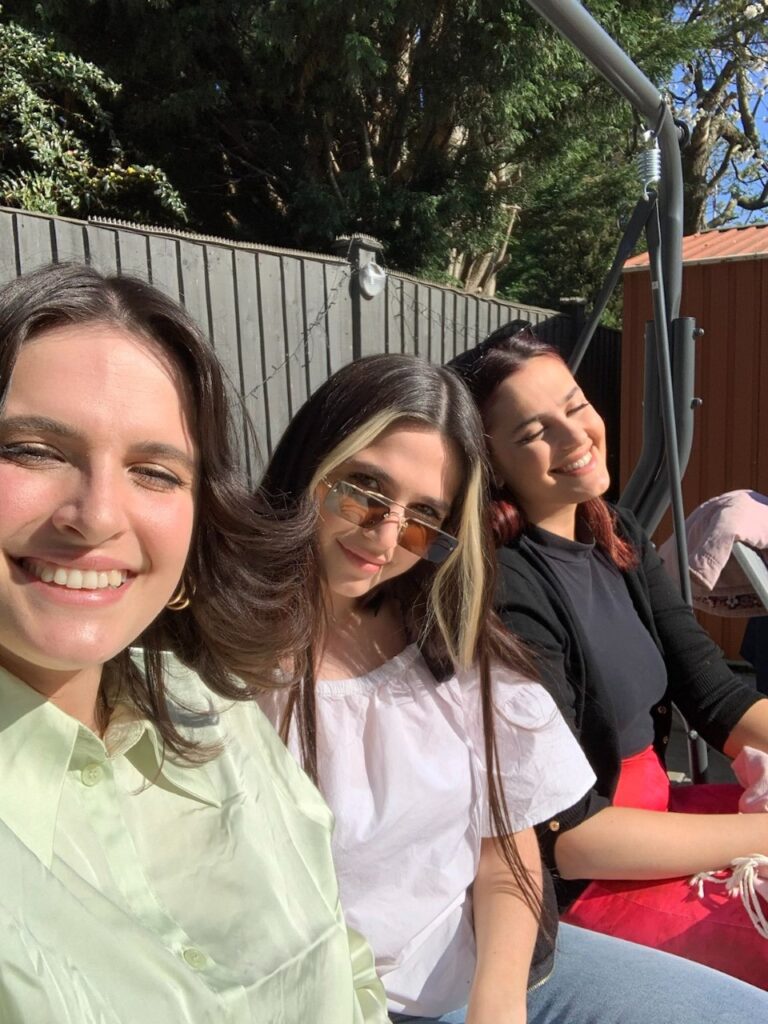 Without all these people, I wouldn't be where I am. When I see my friends around me working hard and doing well in their career/personal lives, that is probably my biggest inspiration and what drives me the most. When the people you care about are doing well and thriving, it's so motivating and brings me a lot of joy!
'Close To You'  by Bklava is out now via Ministry of Sound – buy/stream here.