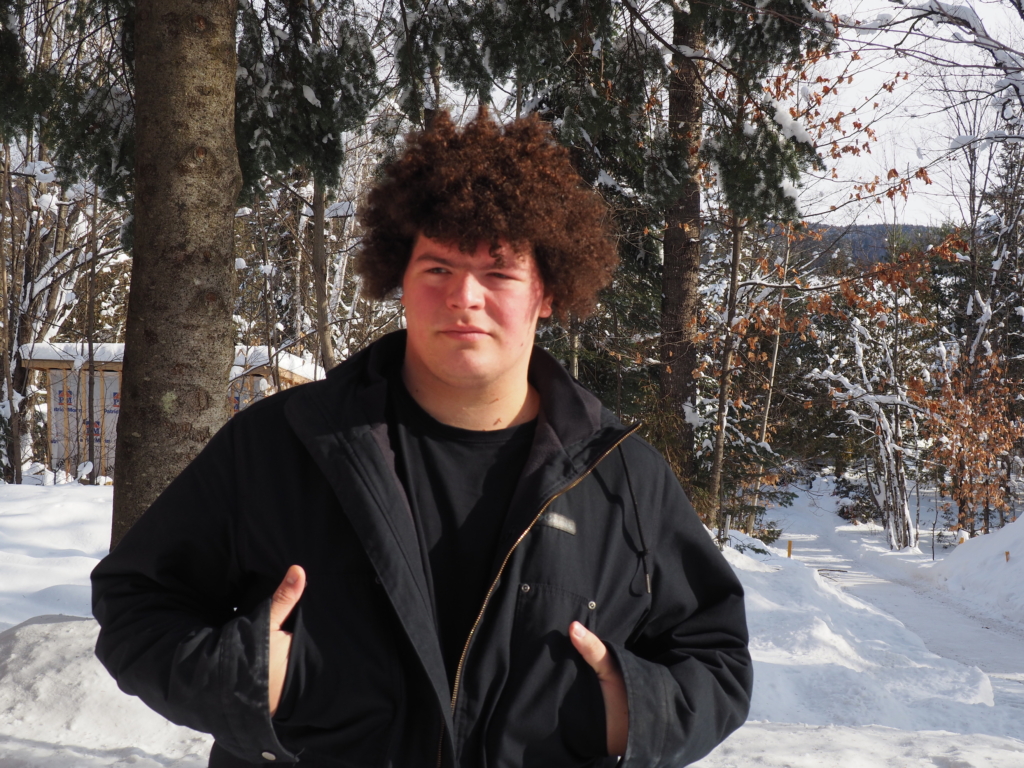 Nervous Horizon's latest signing SIM takes us through his musical journey for podcast 064 – a rich tapestry weaving together his influences from Plastikman to Equiknoxx with a selection of his own productions. 
Based in Montreal, SIM found his entry point into electronic via the crunching US dubstep sounds of the late 00s before later finding his niche in club music. Over the last two years, SIM has worked with the likes of 45DiBoss, Crimen Pasional, Kyano, Leïla Lanova, and Mansa Musso. Now joining the Nervous Horizon crew with 'Terminate' EP, out next week, SIM slots perfectly in with the back catalogue consisting of heavyweight releases from the likes of DJ Plead, DJ JM, object blue, and the label founders TVSI and Wallwork.
"Writing 'Terminate EP' felt really intuitive and made sense", SIM explains. "As a raver kid myself, channeling this need to party towards my own craft was sort of therapeutic and gave me hope that a new era is on its way. Heavy subs shaking you to your core, squeaky synths echoing in the depths of the warehouse, sweat dripping down your face, this collective motion of hundreds of people, just moving to one rhythm. One pulse. That is what inspired me to write this EP."
'Terminate' by SIM will be released on the 5th March via Nervous Horizon – pre-order here. 
Tracklist:
Plastikman – 96:08/16:00
Stereotyp – Hittas Riddim
K. McCarthy & A. Gray – Rae Riddim
Equiknoxx & Alozade – The Link (feat. Kemikal & Chico)
Riddim Driven – Gully Slime Riddim
Stereotyp – Alley Riddim
Ward 21 – Judgement Day
SIM – Acrobatt
SIM – Mata Rhythm
Marco Macro – Killa Riddim
Lurka – Scanners 2002
Mr Vegas & Lexus – Taxi Fare
SIM – VC Me
Miss Red – Dagga
SIM – Chased
Toumba – Lesh Betsarekh Master
SIM – Cobham's Take
SIM – Simitri
SIM – Scope Rhythm
Epic B – Serenity Riddim
Uninamise x Mastermind x klasick – Trilogy
SIM – FlexiMatter
Uninamise – Case Of Flex
Leïla Lanova РFeu Vert (SIM Remix)
MVSTERMIND – defiance
Rainstick – Heavens Gate
Fwonte РDanser avec mes démons (SIM Remix)