Kim Ann Foxman is one of the coolest kids on the block. Starting life in Hawaii, she relocated to San Francisco where she began to find her feet in the city's creative hub and buzzing nightlife scene. It wasn't long before she set her eyes on New York City where she transformed the club landscape following a residency at a hole-in-the-wall gay bar called 'Mad Claims at the Hole'.
Since then, Kim Ann has been a member of Hercules and Love Affair, gone worldwide with gigs at fabric, Berghain, Concrete, Contact, Kaiku and The Cause as well as hosting a new residency at Good Room in NYC. All whilst being busy in the studio creating killer house records of which most are released via her labels Firehouse Recordings and self:timer. On the labels, Kim Ann has housed productions from Kasra V, Jozef K and Winter Sun, Manik, Scott Richmond and John Selway's Psychedelic Research Lab and her collaborative Pleasure Planet with Andrew Potter and Brian Hersey. This is all whilst she's provided remixes on Ghostly International and Uncanny Valley. Oh and not to forget, remixed Robyn's 'Honey', no biggie!
And it's with all of this in mind, it seems only fitting that the illustrious figure provides a guide to New York City and its local legends.
I moved to NYC in 2002 and this is the city where things really happened for me, opening up a path in life which I would've never dreamed of. The energy is magnetic 24/7, the people, the characters, the food, the sounds, the diversity; it's a constant source of inspiration.

I've been consistently touring since 2008 and each time I fly back into NYC and see the skyline it feels surreal, like a movie and I'm seeing it with fresh eyes for the first time.

It's definitely not an easy city to live in – it's expensive, the weather's extreme and you have to work your ass off but there are endless possibilities here. All you need is one chance break to really get going on whatever path you choose. No other city feels like that to me, it's addictive.
The Lot Radio
The Lot Radio is a special spot in Brooklyn, which really provides a sense of community.  They support all kinds of DJs, local talent, and they throw a lot of cool events as well. It's a nice outdoor space to meet up with friends, grab a coffee, or share a bottle of natural wine – they have a great little selection.  Jennifer & I played recently, ahead of our party @ Good Room…
Good Room 
Good Room is where I have my residency night, Firehouse. I really love the venue because their sound system is great, and it's a super comfortable local vibe. Other residents include Martyn, Quantic, Octa Octa, Steve Mizek & Saville, Willie Burns, Justin Strauss & Billy Caldwell, + resident parties Fixed and The Carry Nation 
We just had the 5 year anniversary which was exciting and such a superb night. It was a Firehouse x Correspondant night with Jennifer Cardini, myself, and Fixed (JDH & Dave P) + Love Tempo (Justin Strauss & Billy Caldwell) in the Bad Room!
Control is a rad modular synth spot in Brooklyn. They have a great selection of eurorack modules & rad analog and digital electronic devices. It's really cool that you can hang and play and test stuff out. The staff are knowledgable, friendly and super helpful!
Beats in Space
New York DJ Tim Sweeney's Beats in Space is one most important and influential radio shows out there for electronic music. It started way back in 1999 and is mixed live in New York City every Tuesday night on WNYU 89.1FM from 10:30pm to 1:00am since 1999! The first time I got to play was in 2008 and I'm lucky enough to have played again just last week.
Love Injection is a New York music and culture fanzine in print since February 2015, co-edited by Paul Raffaele and Barbie Bertisch. The zine is free in NY and available for a small fee outside the city. They keep it monthly, and black and white,so it's low cost and accessible to as many people as possible.Love Injection aims to tell stories about our city through the lens of nightlife and the cultures that surround it, building a time capsule of NYC. Nice to read and nice to collect!
Record Culture Magazine is one of my favourite music magazines.It's based in New York, Madrid, Melbourne. It originally started in NY in 2016.It comes out bi-annually and focuses on niche music communities around the world. They feature a lot of cool musicians with nice photos in their own spaces, along with in-depth interviews. It crosses over into art, fashion, and culture. I love this magazine, it's a really beautiful publication and great to collect! They also have some cool merch and they throw some really nice launch events too! I was a lucky one to get the cover of issue 4.
Allswell is my local go-to spot to meet up with friends for lunch or dinner.It's a rustic American pub that uses seasonal ingredients and they have great cocktails too! Also check out Bar Bolinas, their sister restaurant.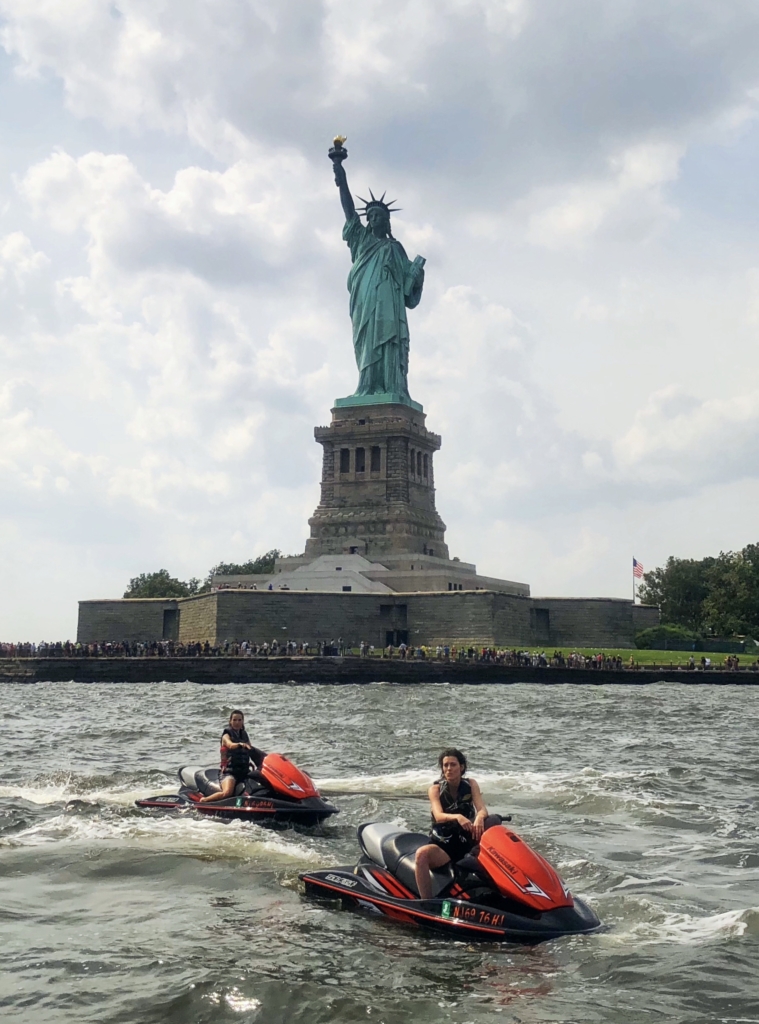 Jet Ski
One of the most epic things I've done in NYC is jet-skiing around Manhattan, the Statue of Liberty and up to the George Washington Bridge. It's pretty surreal and definitely the most unique way to tour the city that I've ever experienced, adrenaline junky style.
Domino Park is a rad new park on the waterfront in Brooklyn overlooking the Manhattan skyline and the East River. I like to ride my bike down there and catch some sun, meet up with friends and chill. 
Friends to look out for!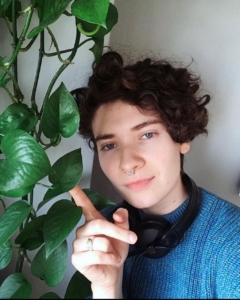 Hunter Lombard is a talented young producer and DJ and is rising fast with some really rad releases under her belt. What makes her stand out is her beautiful synth hooks over breakbeats. Born and raised in New York, she comes from a very musical background having played guitar in a rock band as a teen. She's released on Volvox and John Barera's label Jack Dept, which also includes two remixes by myself; On DJ Pierre Presents Acid 88 Vol. 2 and "Slow Foam", her latest release, is out now on Schloss Records! 
Rachael Noon 
Rachel Noon is a strong presence in today's Brooklyn queer rave community, which has as much value to her as the music itself.  Her own party, Large Marge, inspired by her 90's rave roots is back in January!  She is also a resident at Unter, Brooklyn's infamous after-hours rave. Noon co-curates Faire Mauvais Genre (FMG), which loosely translates to "make bad gender." This project explores queer club crews and seeks to elevate people who are fertilizing underground communities. Their podcast series, Wacko, airs on Station Station Radio (Paris) and Rádio Quântica (Lisbon).
All the episodes are archived here.
JS. Sparro
JS. Sparro (AKA Jaqi Sparro) has been developing a voice as an underground DJ over the last 10 years across the coasts—from hard techno and rave breaks to progressions that guide party-goers to transcend the dance floor. spooky and heartfelt. They are also founding member of Plastic Dreams Collective and their latest mix for Daisychain is up now here.
'My Dog Has Fleas' by Kim Ann Foxman is out now via self:timer – buy here.
Kim Ann Foxman photo credit: Lizzie Alexandra