Next up in our Eye On Design series is Enayet, resident of NYC-based party and label SLINK. 
Last month Enayet released his debut EP, 'Chokkor', on the SLINK label which was recorded during a trip home to Dhaka, Bangladesh, seeking to capture the motion and density of the city. The release also included a limited run of broadsheet prints created by artist and designer Somnath Bhatt. An extension of the EP artwork, the double-sided print is a mosaic of lyrical forms inspired by conversations between Somnath and Enayet. Captured by the dizzying, static aesthetic of the release and Enayet's Instagram page we were intrigued to find out what some of his favourite record sleeves are. 
SLINK launched their label arm of the platform in October last year with a compilation featuring tracks from all four residents, the others being Simisea, K Wata and rrao. Accompanied by a custom designed t-shirt donning the phrase 'SLINK RESPONSIBILY', half of the profits were donated to NYC Nightlife United, a COVID-19 emergency relief fund focused on supporting BIPOC-owned and led businesses who create safe spaces for BIPOC and LGBTQIA communities. You can find more details on this release here. 
Diptera – Antenna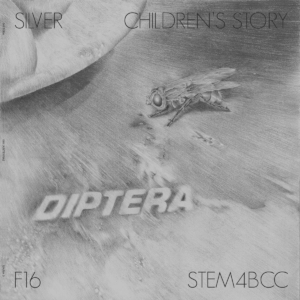 This record is really special to me because of how well it simultaneously evokes stillness and momentum. This gorgeous drawing by Gustavo Eandi conveys that beautifully. Fun fact: this drawing is based on an equally gorgeous photo of a fly resting on a condensation frosted, tempered glass surface inside a fridge. In the original photo, shot by Wes, of Diptera, the text "TEMPERED" is naturally blurred because of the condensation.
Surinder Rattan – The Lick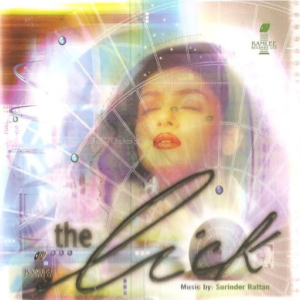 Lovely record from '99. The dissonance between the type for "the" and "lick", the gentle anticipation in the comped photo, the little chrome droplets, and the paper currency-like holographic feel – this one really does it for me.
Julian Tran – Misery
Somnath Bhatt, who made this cover, is currently one of my very favorite visual artists. I'm definitely severely biased since he is who I chose to collaborate with for my release that came out last month. That being said, I really do think that Somnath's sensibility for gesture and balance is unparalleled, and that the thoughtfulness with which he approaches his work comes across in everything he makes. I had a hard time choosing from the various album artworks that he has worked on, but ultimately settled on this one because of the beautiful interplay between Somnath's signature linework and this photo of Julian Tran.
Lee Gamble – In a Paraventral Scale + Lee Gamble – Exhaust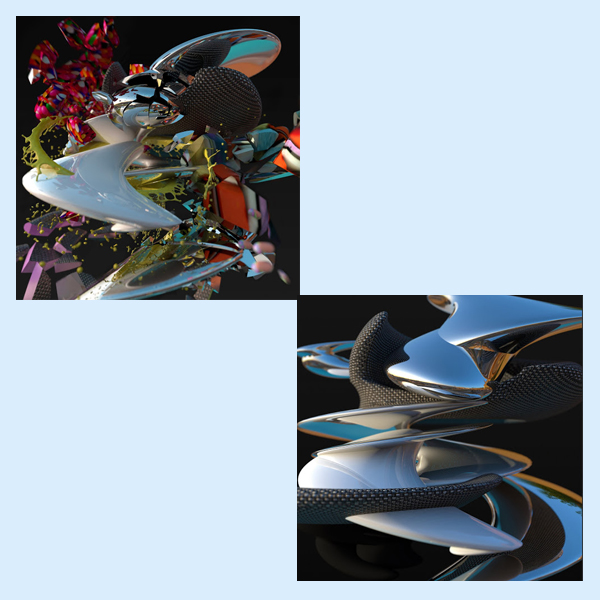 This was announced as a triptych, collectively called Flush Real Pharynx. At time of writing, only the first two installments have been released, so I can only reference these while I eagerly anticipate the third. There is a ton of great 3D art being made these days – this series stands out to me because of how concisely the visual and spatial forms, created by Dave Gaskarth, represent the sonic universe of the records.
Prince and the Revolution – Purple Rain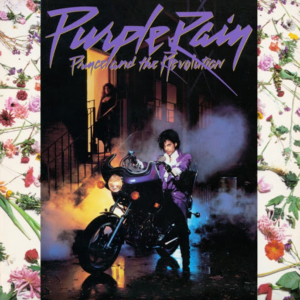 Come on.
'Chokkor' by Enayet is out now via SLINK – buy here.