Crate Diggers is our new monthly series where we share our favourite wax pick ups of the month. Now that we've all bought ourselves some turntables, our addiction to digging for records has begun – even if it's sometimes confined to the realms of discogs due to our busy schedules. Each month we will share with you our stand out records, where we found them and our favourite track on the release.
Red Ant – Seek And Ye Shall Find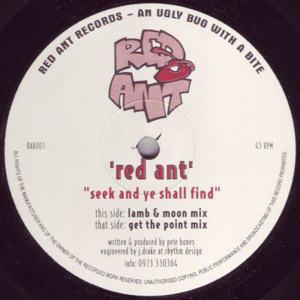 The last 30 minutes of Courtesy's incredible Traunts mix blew my mind and the 'get the point mix' of this Red Ant record was a stand out. After discovering it was only 90p, the purchase had to be made and there's no regrets here. The 1996 release is filled with progressive synths and a hypnotic loop that breaks into this incredible drums rhythm that gives you that hands in the air feeling – even when the home system doesn't do it any justice.
Whities is my label of the year. Most of the releases have been from unknown aritsts but Tasker has built a trust with his fans over the years that you know what ever is released on the label is going to be excellent, unorthordox dance music. After going through the label on Discogs, I came across this beautiful selection of work from Quirke. The EP is filled with three tracks, all different from each other, but contain the same sense of distorinated euphoria throughout. The B side 'Sa45 Circles' is my favourite on the record, a chugging, breakbeat melody and the most dance floor suitable out of the three.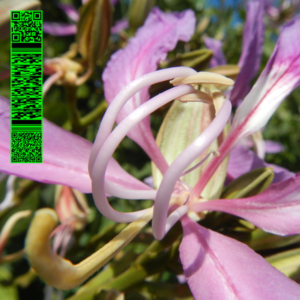 After seeing Avalon play four times over the course of 4 months earlier this year, this release was the one I was most excited for. Avalon dropped both tracks during her two hour set at Superstition just before she announced the release and they're both such unique tracks that when I heard them again I could remember the precise moment I heard them on the dancefloor several weeks before. Avalon's productions have that kind of profound effect on you, especially with 'Finally Some Common Ground', an absolute face melter.
I Hate Models – Totsuka No Tsurugi
FINALLY, I have a I Hate Models record in my collection. Since discovering the ellusive French DJ over a year ago, I Hate Models is constantly on my radar. I have yet to find another techno producer who can create such animated melodies like 'Eternal Loneliness' and create such a nostalgic feel of the 90s rave days. His productions are timeless drawing from industrial, techno and drum and bass elements, and is yet to receive the recognition he deserves.
Special Request – Transmission
Picked up from the bargain bin at Spitalfield's Independent Label Market, this two-track vinyl only EP is filled with your typical Special Request rude boy riddims. With 'Unknown' taking us back to the height of the UKG days – even though it was only released last year – the title track 'Transmission' showcases Woolford's experiment, ambient side with strings and LFO-heavy bass pulsating throughout.