Some of the best work is often the ones filled with emotion. There's drive and motivation behind the work. It's therapeutic and cathartic. Relating to Joel Eel's second album 'Performing A Crime', a masterclass of industrial EBM, the LP is a concept of how being in love can feel criminal in and of itself. Exploring the concepts of love through self-care and embracing vulnerability, 'Performing A Crime' is raw and shows a method of strength alongside warm emotional sympathy. A follow up to his debut album 'Very Good Person', which was released last year, Joel Eel is one of the most exciting producers coming out of Canada. His productions are incredible, they're erratic and as you move through his latest album, you never know where Joel may take you next. As well as his releases, Joel manages FORTH – a label and collective based in Toronto – where they released a compilation EP earlier this year which featured Ciel, 'R', Gingy, Hadi, Kontravoid and Joel himself. With 'Performing A Crime' released last week, we spoke to Joel about the concept behind the album, how he tackled vulnerability as a strength rather than weakness, the need to be unique and stray away from stereotypes and what the scene is like in Toronto.
You're self-releasing your second album 'Performing a Crime', what was your reasoning behind the decision to keep full control of your work rather than finding it a home on a label? 
I didn't want to feel like I had to compromise — the overall concept, refining tracks how the masters would sound, the artwork and how/when the album would be released. I've had a few experiences with labels that didn't quite sit well with me. The most problematic thing that occurs too often is a lack of communication, I don't know how it became acceptable in the industry to leave people hanging. If you are extremely organized and focused, you can do all the things that a label can do on a smaller scale. With that said, I didn't want to have to chase people down to release my music. If there was anything that didn't live up to expectations — it would be all on me.
The concept behind the album is very personal and also quite relatable for a lot of people – do you often find that you work best when there is emotion or a story behind your productions? Rather than going into the studio for the sake of creating? 
I wasn't quite sure if a lot people could relate to the concept, so thank you for saying that. I feel if there is a bit more of an idea behind a piece of work, it gives me more reason to create, and the final output becomes a lot more satisfying. I have to have a lot of conviction with what I'm doing and I think the motivations behind it need to be more meaningful than to make another "banger." Mind you, there's nothing wrong with going into the studio and creating something spontaneously. The subconscious can act as a ghostwriter in creativity and experimentation is a healthy part of process.
https://www.youtube.com/watch?v=Zy2xZnQ9_cU
In the press release it states that the album also explores concepts of self-love and vulnerability – embracing it as a method of strength rather than weakness. How do you feel this is reflected throughout the album? Also how did you overcome this in real life? 
Often times when I would speak to friends about their own vulnerabilities,they would feel bad or ashamed for exposing how they felt. For some reason I never saw it as a form of weakness, though. I think it takes a lot courage to open up about something that is really true about yourself through self-realization.
"Sapphire," is a track about my own self-love — a conversation to myself about my own panic disorder that I've dealt with for many years without realizing. Earlier this year I was officially diagnosed and put myself into a cognitive behavioural therapy program to help me overcome certain fears and certain environments. It got to a point where I was having these episodes in the middle of my live sets, which became extremely overbearing. The fear of dying in the middle of your performance, while you have your adrenaline kicking into high gear is not a comfortable or enjoyable experience. 
In past I was afraid to talk about this in any capacity, but after some time, I felt it was important to become comfortable in sharing these experiences with friends or even people I didn't know quite well. It not only allowed me to tell myself that I didn't have to be so afraid, but helped me understand why others felts so guarded about exposing themselves. Like "Sapphire," the tracks "Performing A Crime," and "Man of Color, My Machine," also carry the same self-love and vulnerable dialogue through the album.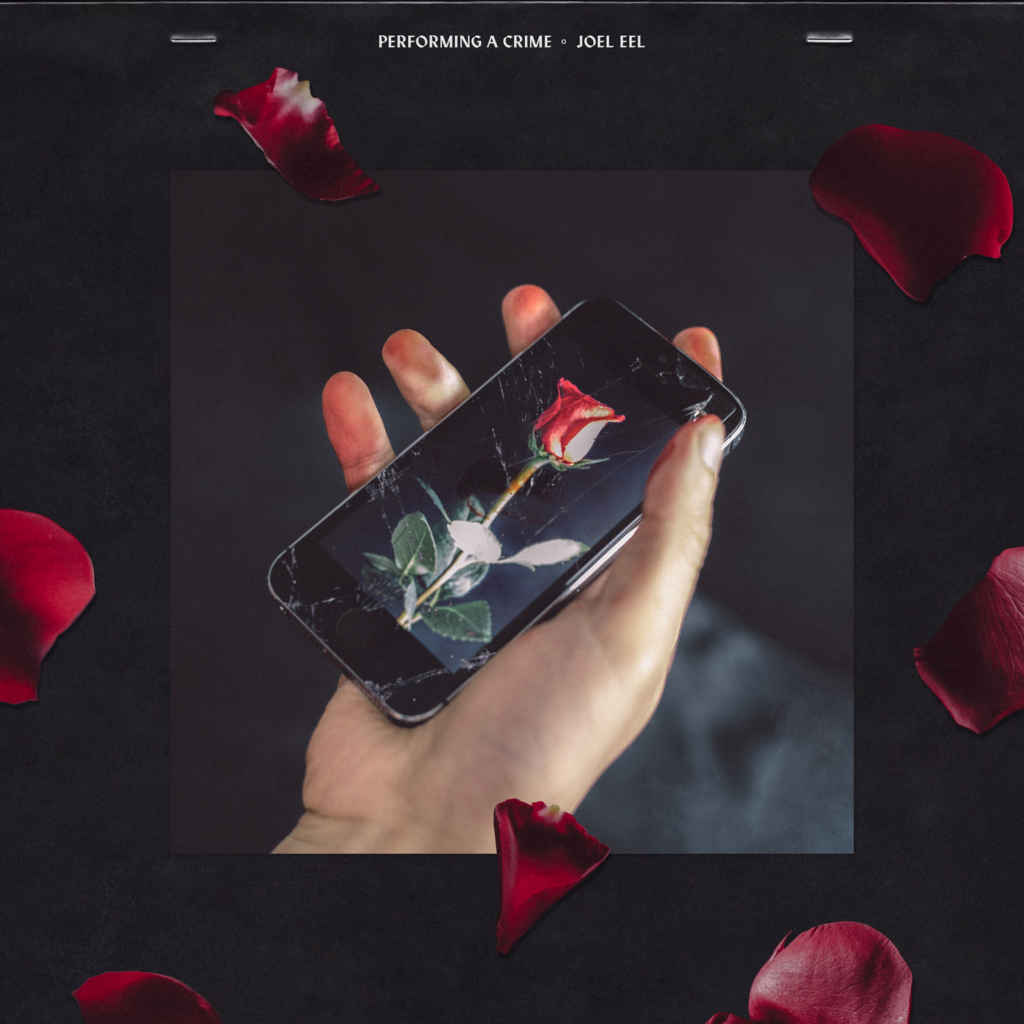 It has only been a year since you released your debut LP, is the format of an album something that comes naturally to you as most artists take years to complete a full body of work? Was the process behind making 'Performing a Crime' easy so to speak? 
I think with the album, it was easier to articulate the conceptual aspects, as they were on mind for quite some time. But for the sonic part of it, that happened when I went to Berlin for the first time last year. 
After the release of my previous album, I went to Europe to play some radio shows and spent a decent amount of time in Berlin. I had a bit of an epiphany, while I was there which changed my perspective — experiencing venues like Berghain and Tresor inspired my production process. I realized I was holding back how I wanted to express myself sonically and not fully exploring how aggressive my sounds could be in my own form. After leaving Berlin, and coming back to Toronto, I finished the rest of the album.
I created a really strict rule to only use very little gear in writing these tracks. 90% of the album was written on the elektron digitakt.
Are you aiming to perform the album live? What are your goals now that it's released? 
Yes, Definitely. I'm trying to arrange some things in Europe and Asia at the moment, but I'll have to see what pulls through. Ideally I'd like to perform this one  live so people can physically experience the energy and ideas behind the album.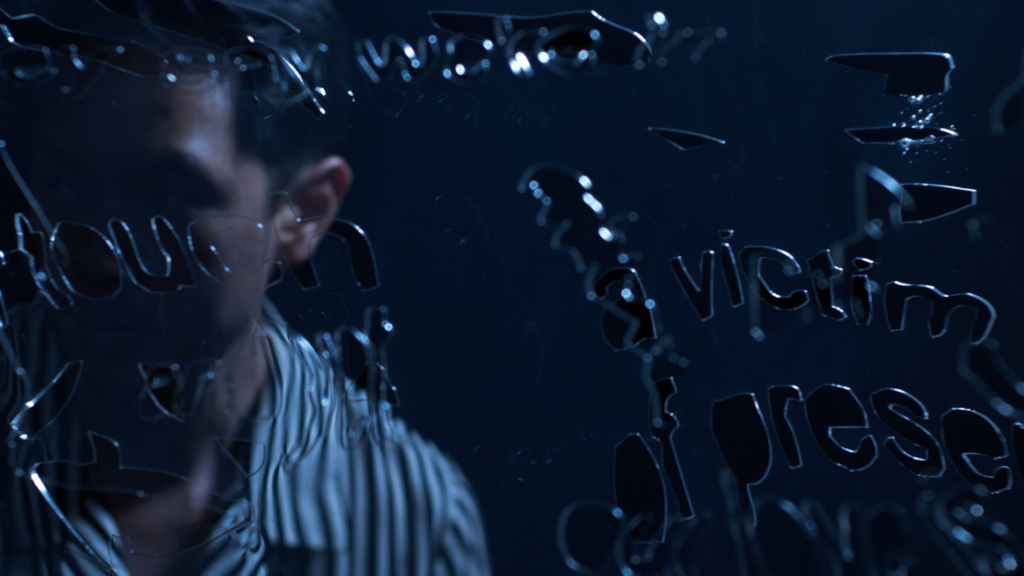 You've previously spoken about how people would go out of their way to remind you that you were 'Asian' and how there needs to be a unique approach to break free from these stereotypes. Do you still feel that there is this need to be unique to try and avoid being stereotyped or is the industry swaying towards a non-physical entity?  
I hope one day in my lifetime, we will get to a point where none of this will matter, reaching a point where your gender, race, or social class shouldn't be how you are defined. What I mean by this; normalization will be redefined by abolishing inequality. This goes beyond music. Even though there has been a lot of progress for equality, we're still at a very fragile state in time. I don't think a lot of people have a clear understanding that what they are doing or saying is racist. Nor do they have a clear perception of where it's coming from.
In the underground and or other subcultures, there's generally a bit more open-mindedness. But on a much larger scale, I can't really say the same. Stereotypes still exist, and go beyond what I've experienced on my own, or through friends who have it much worse than I do.
I feel as a visibly ethnic or non-white person, you will continually run into a situation where someone has to point something out about your physicality, and you'll have to educate them. As part of my life and my relationship with my music I think it will be an ongoing thing to constantly challenge myself and others along the way. It's not a simple or enjoyable task, but otherwise there will be no change without action. I still get asked the question "What country are you from? South Korea or North Korea?" as an opening line rather than a "Hello."
Moving onto Toronto, there seems to be a slowly flourishing scene and you're part of the local collective FORTH – do you feel that the city is beginning to catch up with Europe? 
There are a lot great things happening here in Toronto without second guessing it, but we still have some catching up to Europe and it doesn't look like it will happen immediately. 
Toronto, like most smaller cities in North America for this type of music, tends to struggle to achieve what Europe has simply due to social-economics challenges (cost of living, finding spaces). I think there is a fundamental difference in what the city is turning into versus what people want for its culture. 
As much as we are known as 'the 6ix', There are a lot of people in the scene have been dedicated to building and maintaining a community that works together (even if they secretly hate working with each other), and to create a presence outside of Toronto to show that our scene is thriving. We've been able to back this up with the amount of great music coming from local DJs and producers.
What is your favourite part of the scene in Toronto? Is there something that sticks out to you that's different other countries that you've experienced? 
My favorite part of the scene is its diversity. To me diversity is split into two parts; types of music, and types of people with their own culture backgrounds. I think we are lucky to have a truly diverse city. And since it's a smaller city it's really easy to meet people and get involved with everything that is happening. Where in larger cities, I feel the landscape alienates people, forcing them to be a bit further apart when it comes to proximity. 
Could you recommend some artists for us to check out from Toronto? 
Techno: Gingy, Ciel, Nautiluss, Basic Soul Unit, Acote, t,o,u,c,h,i,n,g, Dan Only, City Dance Corporation, Sandro, Jodie Overland, Koreatown Acid, Emissive, Efemmera, Mikey Apples, Wasserman 
Industrial/Experimental: TYVYT|IYTYI, Aquarian,'R', E-Saggila, Kontravoid, Sarin, Sid Tangerine, KTANA, Hadi, Bulkhead, Brigette Bardon't, Jaclyn Kendall, Edna King, Burglar, Khedo, Orphix, Ana, Modo, Ontario Hospital, Siviyex, Ando Laj, Nailbiter, Measure Divide 
House/disco: Ebony, Roberto, Invisible City Soundsystem, Nathan Micay, Peach, Raf Reza, Diane Mcnally, Baby Girl, Maximum Exposure
Other: Andrew Ross, Warden CA, Thought Project, Club Fitness, Kaspr, Vibrant Matter, Yohei Saka, Stacey Sexton, Warm Bodies
'Performing A Crime' by Joel Eel is out now digitally here, with the physical release coming soon